Stegbar's innovative Siteline range
Designed and manufactured by Stegbar to provide homeowners with the benefits of aluminium and timber windows in one solution.
Merging the beauty and warmth of timber on the inner and the practical durability of aluminium on the outer, Stegbar's Siteline windows and doors effortlessly marry smart functionality and energy efficiency without the need to compromise on style.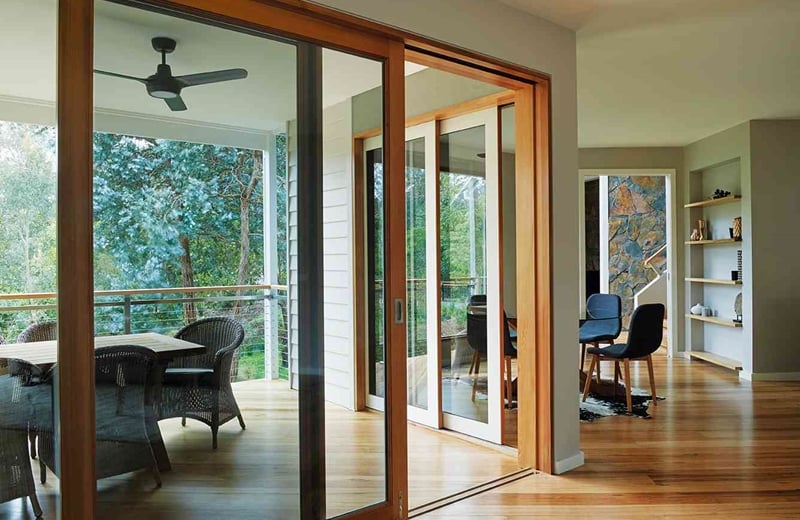 Innovative design
Created using state-of-the art technology, our Siteline windows and doors are intuitively designed to internally showcase the appeal of timber while maintaining an exterior of durable aluminium. The Siteline range ensures your windows and doors withstand the extremes of Australia's weather without the need for extensive maintenance.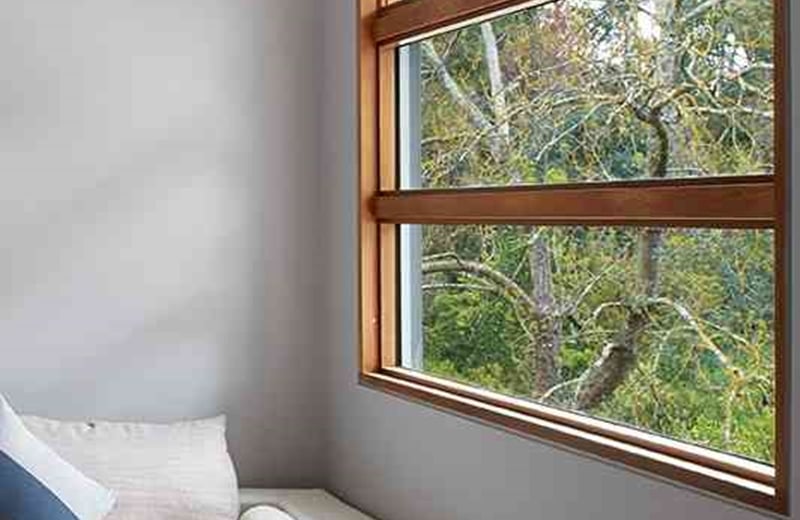 Energy performance
With a growing number of Australians increasingly conscious of the need for sustainable, energy efficient building solutions, Stegbar's Siteline windows and doors represent a smart investment to help lower household energy costs. Featuring sustainably sourced Western Red Cedar timber and high quality aluminium, our Siteline products offer exceptional energy efficiency, with the high thermal performance of timber preventing the loss of heat through the aluminium exterior when faced with inclement weather. Easily achieving up to a 9-star energy rating when coupled with energy-efficient glazing of your choosing, Siteline windows and doors ensure your household remains cool throughout the summer, while retaining warmth during winter as the temperature drops.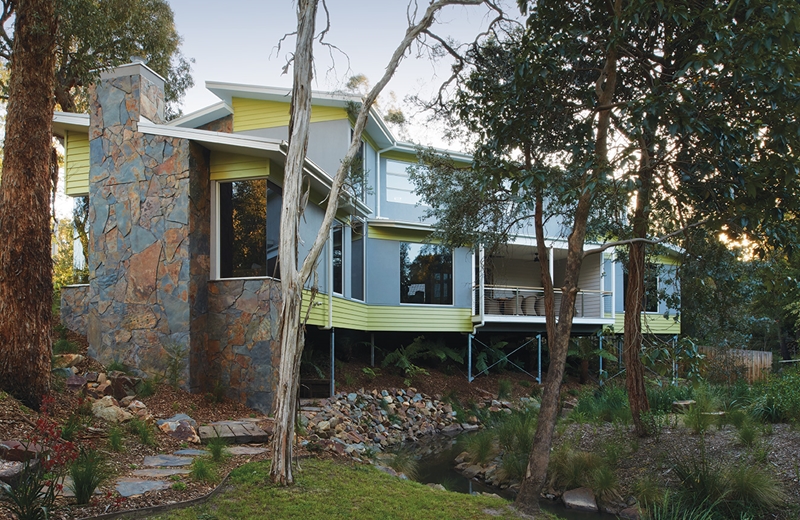 Secure and reliable
Designed to specifically meet the unique challenges posed by Australian weather, Siteline products are an ideal choice for properties in bushfire susceptible regions. Offering a hazard level rating up to BAL 29 for your peace of mind. The aluminium exterior of Siteline will also provide durability and added protection against the forces of mother nature.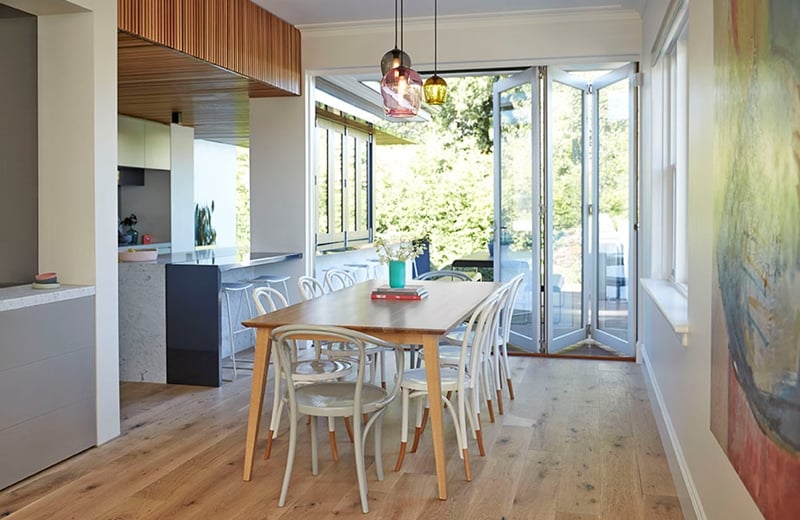 Customised to meet your needs
Available across our entire range of doors as well as a selection of windows, our range of Siteline products are easily customisable to complement the architectural design of your home. The interior of Siteline windows and doors can be stained, painted or treated to reflect your home's interior style. Stegbar's custom range of anodised or powder-coated aluminium colours and finishes will ensure the exterior of your windows and doors remains picture perfect all year round, protected from the elements.
Would you like more information? Speak to one of our Stegbar experts on 1800 681 168 or visit your nearest showroom.
Your Cart
---
No products in the Quote Drawer.
Your Stegbar Quote
item(s)
Attach Documents
(Plans, Reports, Photos)
---
Product Selection Summary
No products in the Quote Drawer.
Thank you for your quote request.
We look forward to helping you with your project.
Next Steps:
You will receive an email confirming your enquiry number.
A Stegbar team member will contact you within two business days to discuss your project.