With exceptional energy performance matched with striking, minimalistic looks, you can create a home of comfort and quality with our EnviraSlim window collection. Our tried-and-tested reputation for innovation and reliability is at the heart of this Australian-designed range.
ADAPTABLE
A range of trims to make finishing easier.
ELEVATED ENERGY PERFORMANCE
Double glazing as standard provides superior energy performance.
FLEXIBILITY
Designed to be built into Australia's most popular construction methods.
NEW BUILD OR RENOVATION
Offset reveal is standard, with an inline adaptor available.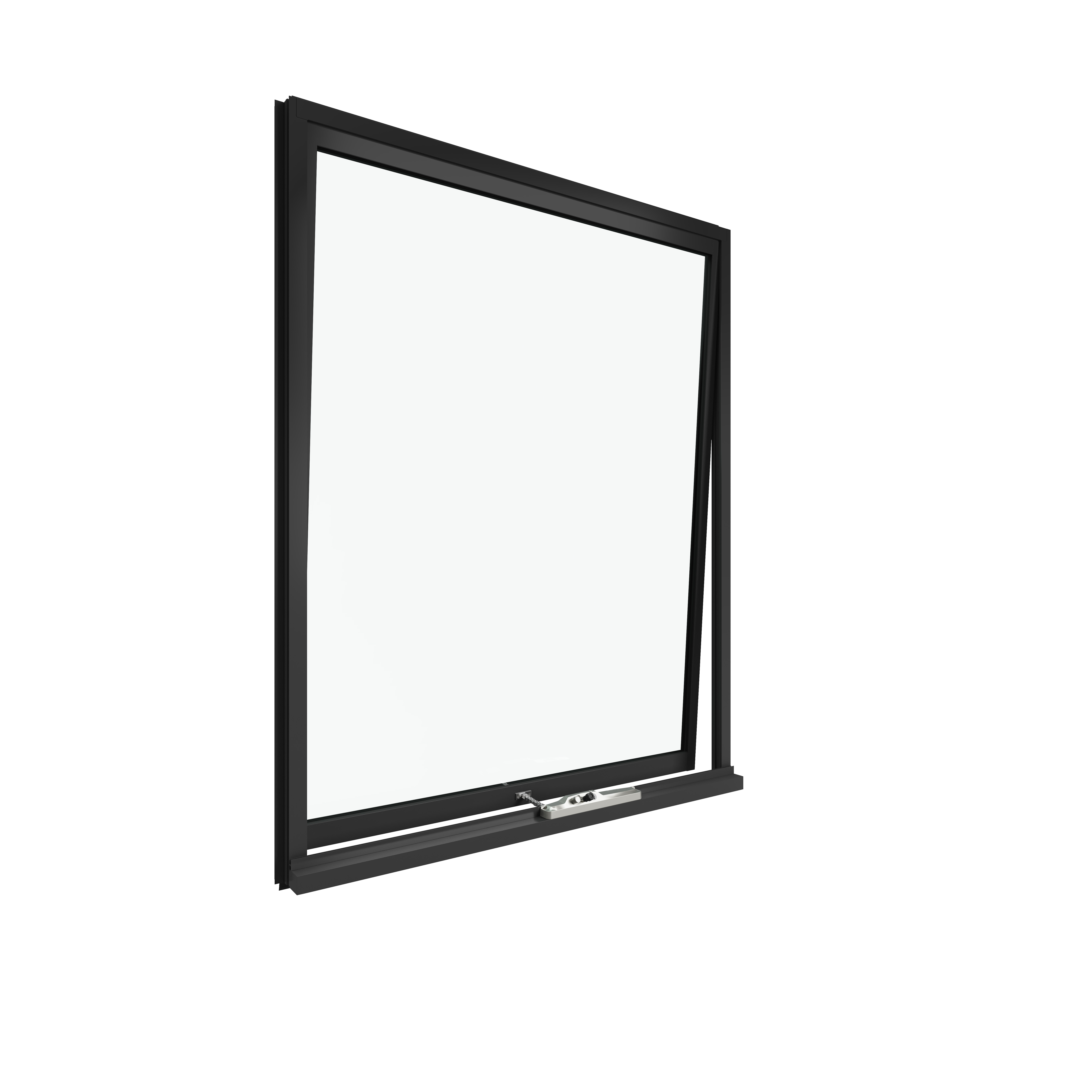 EnviraSlim Awning Windows
Providing all the benefits of lightweight aluminium framing without sacrificing energy efficiency, offering minimal air infiltration and reaching a U-value of 2.0. Hinged at the top to open at the bottom, the EnviraSlim awning window enables Australian homeowners the ability to manage the comfort of their homes all year round while reducing their power bills.
Download spec sheet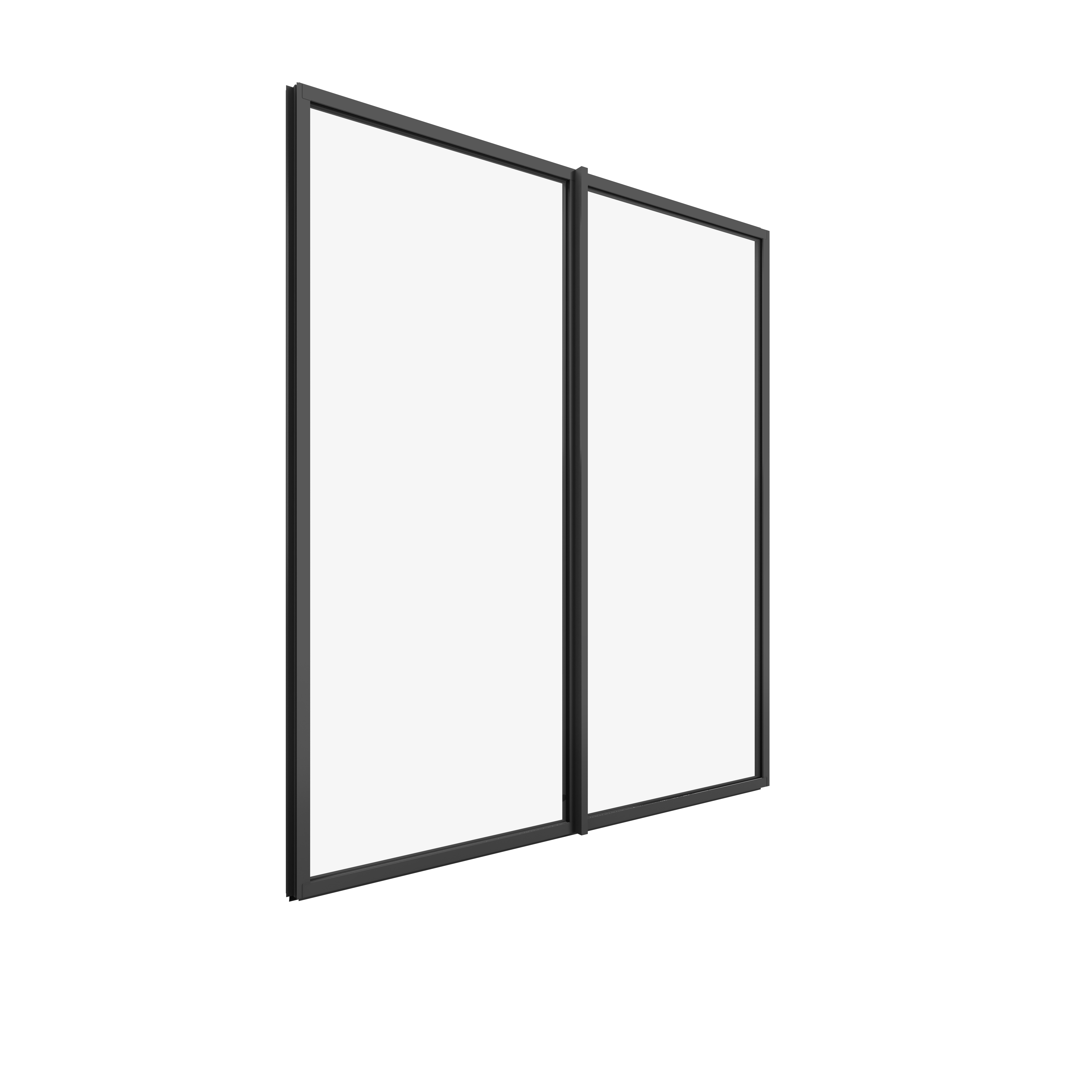 EnviraSlim Fixed & Raked Windows
Enhance your home with endless design and configuration opportunities with the EnviraSlim fixed lite and raked window. The perfect partner to other windows in the EnviraSlim range, the fixed lite provides abundant light and maximum views with its slim frame, while not compromising on performance and reaching up to 3 square metres of glass for each window lite.
Download spec sheet
Sizes to meet your requirements
To help simplify specification, download the Envira Collection standard size and range document. If you can't find the size or configuration you're looking for, ask your Stegbar consultant, because customisation is what we do best.
Complete the look with our window hardware options
Envira Collection Chain Winder
Envira Collection Cam Catch
Select from our range of finishes
Ask us about our ability to manufacture your windows in a finish of your choice.
Specifications
Awning Max Frame
2700mm high or 2700mm wide
Awning Max Sash
2289mm high x 864mm w​ide or 660mm high x 1775mm w​ide
Fixed Lite Max Glass
Single lite 3sqm
U-Value Range
• Awning - Up to 2.0
• Fixed Lite - Up to 1.4
SHGC Range
• Awning - 0.18 - 0.55
• Fixed Lite - 0.22 - 0.69
Max Wind Rating
Up to N4 Corner/N5
Max Water Rating
Up to 450pa
Max Bushfire Rating
BAL 29 - Deemed To Satisfy
Acoustic Rating
RW32 – RW38
Glazing Pocket
20mm Double Glazed only
Warranty
10 Years - Terms and conditions apply
| | | |
| --- | --- | --- |
| | More information to help you plan your project: | |
Do I have to change the way I build?
No, Envira Collection was designed in Australia by our team. The key principle we used is that we wanted to keep it simple and we did not want to add anymore complexity into using windows and doors, so builders don't need to do anything different. Build you homes and build in your windows exactly the same as our standard aluminium suites.
If you can build it, Envira will suite it! Designed to suite all popular methods of standard Australian building construction methods. If you're not sure, just talk to your Stegbar expert.
What are the reveal options?
Envira Collection is an offset reveal product as standard, but comes with an inline reveal adaptor. Making it perfect for renovation work as well as new builds. You also have the choice of a number of reveal depths/sizes and materials, including KDHW (kiln dried hardwood) or primed FJ pine.
Do I have flashing options?
Yes, you can choose to have your windows without flashing or with NCC compliant sill flashing; sill and jamb flashing; or sill, jamb and head flashing.
Are there any trims to finish off my windows and doors?
We are offering a range of trims and finishing options, including the innovative Stegbar compensating apron/sill flap; a bulb seal to finish off the windows in brick construction (and to reduce caulking); as well as weatherboard and flat trims to reduce unsightly gaps. Ask your Stegbar expert for more information.
Can I get to 8 or 9 stars and beyond with the Envira Collection?
Yes, absolutely, it may involve changing some of the other building materials in your project, but Envira windows and doors and our range of Comfort energy efficient double glazing will support more demanding energy efficiency needs.
Where can I find the WERS ratings?
Find our WERS ratings here.
Why would I choose Thermally Broken Aluminium over PVC ?
Thermally broken aluminium has the following advantages: Aluminium is durable and a proven material for use as windows and doors in Australia, there is no fading or distorting when exposed to UV. Aluminium will also get you larger openings and suite higher bushfire rated areas.
Raise the bar with your next project using the Envira Collection of thermally broken energy efficient windows and doors.
Your Cart
---
No products in the Quote Drawer.
Your Stegbar Quote
item(s)
Attach Documents
(Plans, Reports, Photos)
---
Product Selection Summary
No products in the Quote Drawer.
Thank you for your quote request.
We look forward to helping you with your project.
Next Steps:
You will receive an email confirming your enquiry number.
A Stegbar team member will contact you within two business days to discuss your project.