Choosing between Clip vs. Channel Fixed Frameless Shower Screen Panels
Considering a new frameless shower screen panel for your bathroom? Clip or channel fixed shower screen panels are the two common choices – here's a guide on how to select the right fixing method for your project.
When it comes to frameless shower screens, you generally have two options for fixing the glass panels: clip or channel. Both options have their advantages and are suitable for different situations.
In short, clip fixings are small metal brackets that are typically suited to smaller showerscreens where walls or floors are relatively even and level, or for projects where you'd like to achieve a minimalist look. Channel fixings are U-shaped metal tracks that are recommended for larger or heavier glass panels, or when extra stability and support are needed.
Following is some additional information on the differences between these two types of shower screen fixings.
How Do Clips Work on Glass Shower Screens?
Clips are small metal brackets that are typically attached to the wall or floor and used to secure the glass panels in place. these clips are fixed by hugging the glass panels and holding them in place, without a lot of noticeable framing.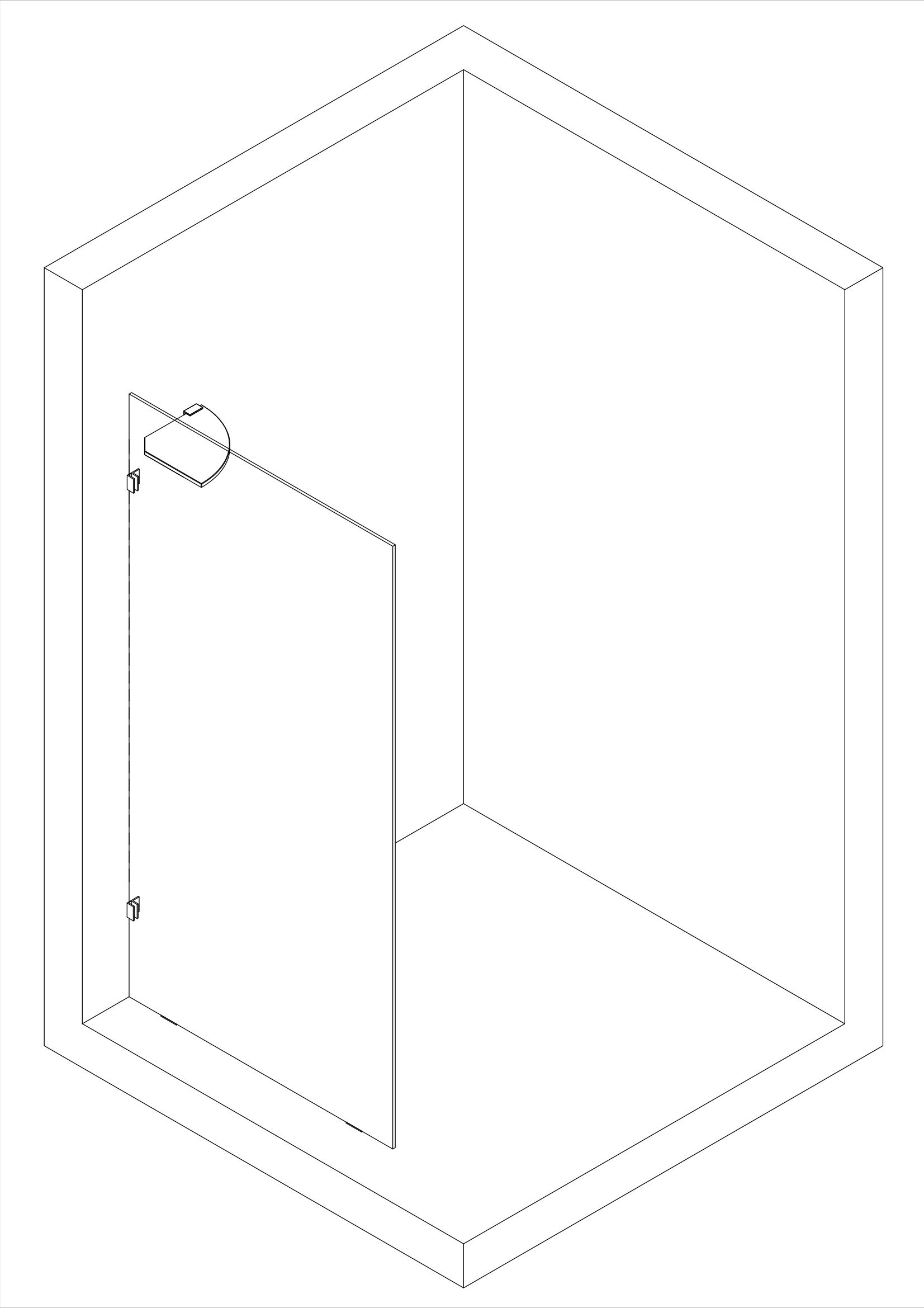 Clips are a popular choice for frameless shower screens because they provide minimal visual obstruction, allowing the glass panels to appear almost as though they are floating in your space.
Clips are usually installed at the corners or edges of the glass panels and are available in various finishes to match the overall aesthetic or the other hardware or tapware in the bathroom.
Clips are generally recommended when the walls or floors are relatively even and level (i.e not greater than + or - 4mm runout of the walls and floors). This is because they require more precise alignment during installation.
+-4mm
+-4mm
Channel Fixings for Glass Shower Screens
Channels are metal tracks or U-shaped profiles that are installed on the floor or walls to hold the edges of the glass shower screen panels securely in place.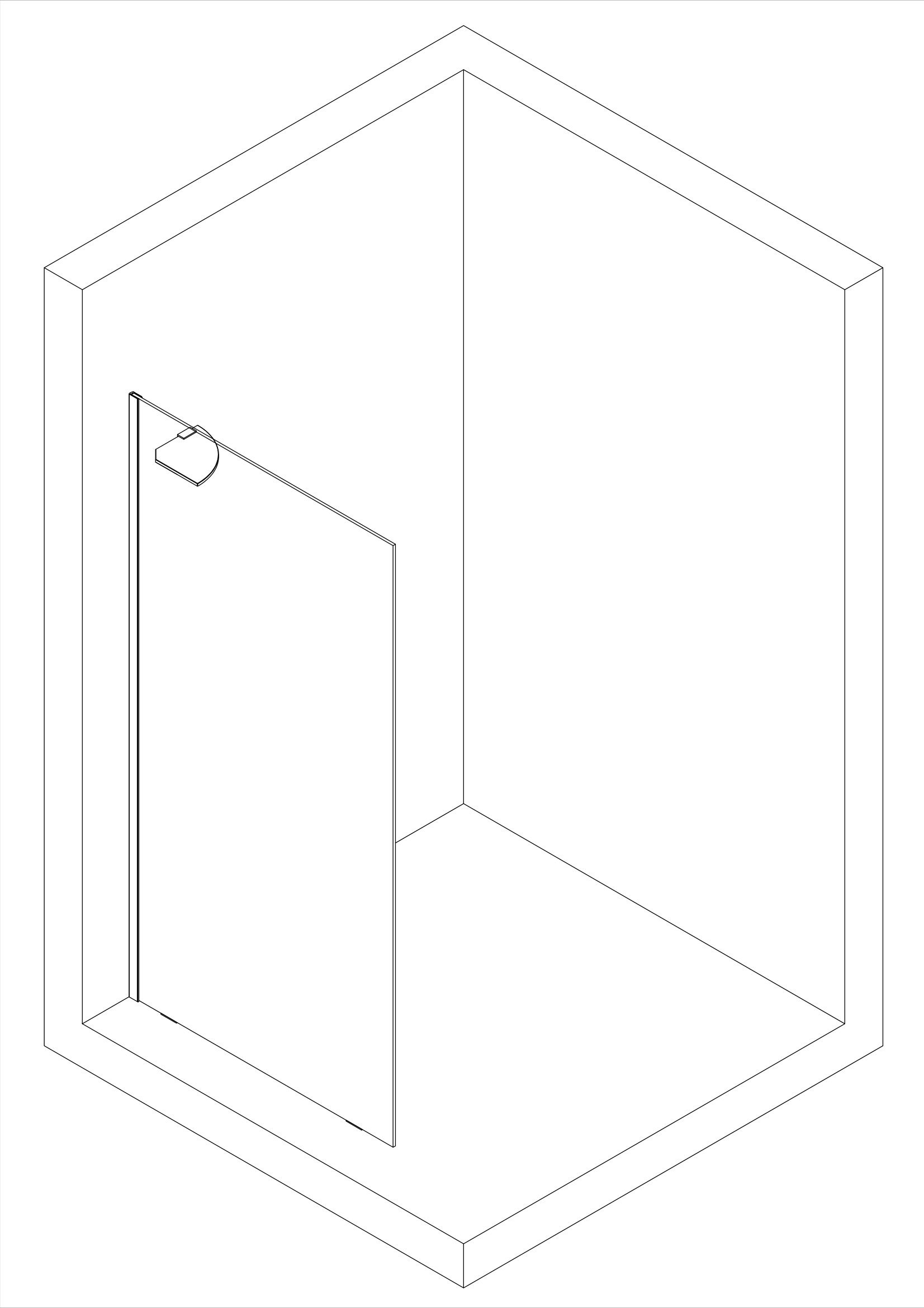 Because they make contact with the entire length of the glass shower panel, these channels provide more substantial support and can be a good choice for larger or heavier glass panels.
Channels are generally easier to install compared to clips. They can be a good option for bathrooms with uneven walls or floors, as they generally allow for some flexibility in alignment where floors or walls have a runout (or are out of level) by + or - 10mm.
+-10mm
+-10mm
When installed in your bathroom, shower screen channels will create a neat border effect for the glass panel meaning they are not as visually minimalistic as clips, but they still provide a clean and streamlined look when colour-matched to the surrounds of your bathroom.
Channel fixed shower panels may also be preferred in commercial or high-usage settings where additional stability and durability are required. Channel-fixed shower screen panels could also be a good option in bathrooms for families.
Key Takeaways
In general, clips are a good choice for smaller shower screens or where a minimalist look is desired, and in homes where the walls and floors are fairly level.
Channels are recommended for larger or heavier glass panels, or when extra stability and support are important.
When you're selecting clips or channel fixings, consider the overall aesthetic desired in your bathroom: would you like the shower screen panel to be a bold statement, or to subtly disappear into the bathroom?
All channel and clip fixed shower screens supplied by Stegbar take into account the weight and limitations of the fixing method. Each product is tested accordingly, so you can be sure that the selection of hardware that matches your chosen shower screen will be fit for purpose.
If you are unsure whether our DIY frameless shower screen panel is right for you, place an enquiry to talk to one of our sales consultants about a custom made to measure shower screen made to your exact specifications.
Keen to Get Started?
Ready to select a shower screen for your project? Take a look at the extensive range of products available in our DIY Buy Online store.
Your Cart
---
No products in the Quote Drawer.
Your Stegbar Quote
item(s)
Attach Documents
(Plans, Reports, Photos)
---
Product Selection Summary
No products in the Quote Drawer.
Thank you for your quote request.
We look forward to helping you with your project.
Next Steps:
You will receive an email confirming your enquiry number.
A Stegbar team member will contact you within two business days to discuss your project.