Measuring Guide for Stegbar Sliding Wardrobe Doors
Accurately measuring the size of the sliding doors for your new wardrobe is the key to getting a neat, functional finish. Here's how to get the perfect fit and a smooth sliding operation on your wardrobe.
Sliding wardrobe doors are a smart way to use limited space in a room, giving an uncluttered and contemporary look. Stegbar sliding wardrobe doors come in a range of colour and finish options to suit any style, but no matter which you choose, getting the right fit is essential.
Sliding doors need to be well-fitted to ensure they run smoothly and quietly, and that they can move far enough to each side to give you easy access to your clothes and belongings. To get started, gather your supplies and take your time measuring up the space accurately.
What you need:
Tape measure
Pencil
Small step ladder
Spirit level
Measure the Door Jamb
Measure the depth of the jamb opening between which the sliding door will be fixed. For the Stegbar framed sliding wardrobe two-door system, both the upper and lower track depths are 82mm.

Measure the Width of The Opening
Measure the top and bottom of the opening in millimetres – these measurements will be required for ordering your sliding wardrobe doors from Stegbar.
We also suggest you measure the midpoint to determine if there are any bowing or curves in your opening. If this measurement is over +/-10mm difference from the top or bottom measurements, you may need a custom door for your space (our sales team can help with a quote on custom doors and installation).
Alternatively, if you are handy on the tools, you could plumb the opening yourself to get it back to square.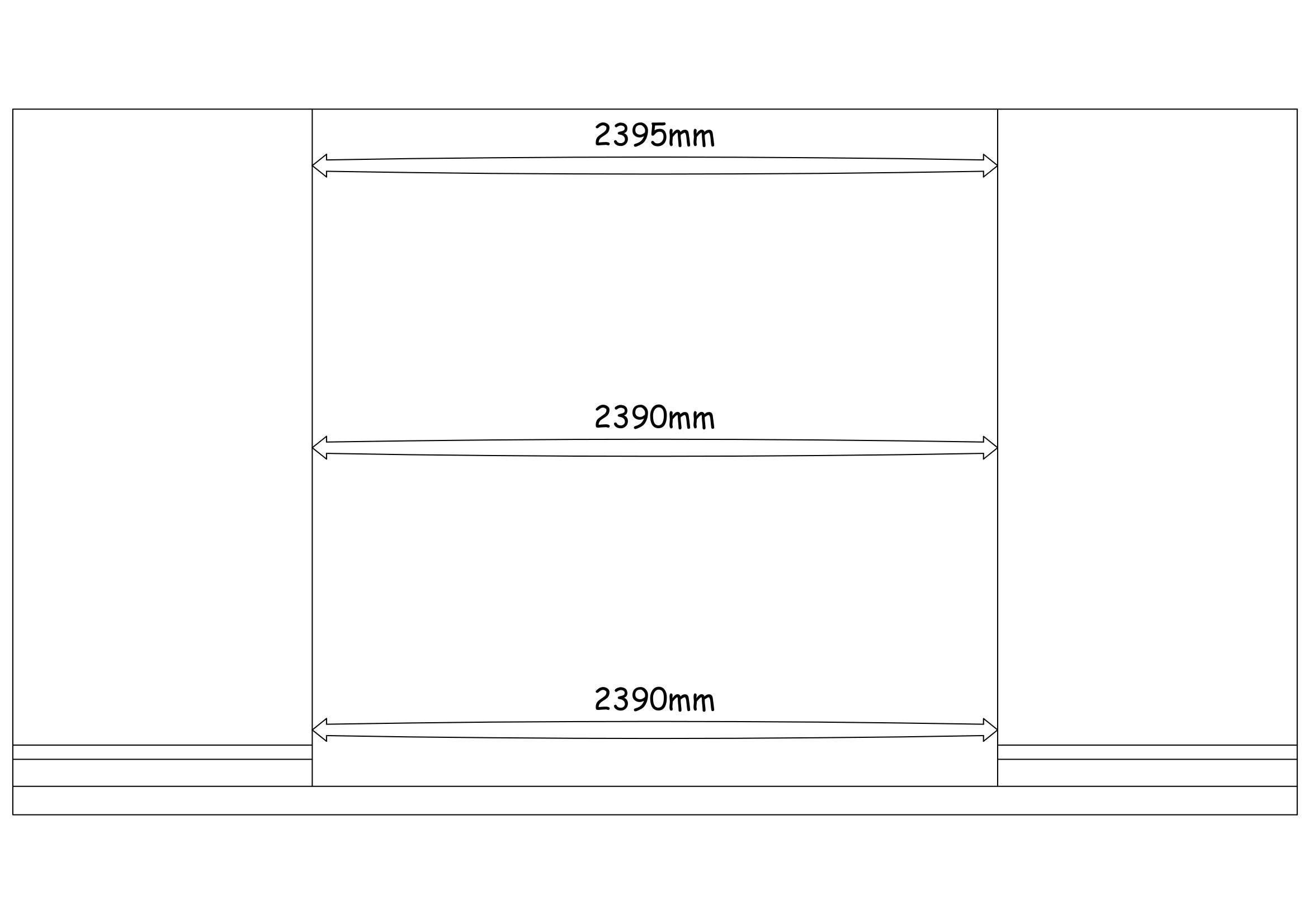 Measure the Height of The Opening
Always measure in three places: the left side, the centre and the right side. The left and right height measurement points in millimetres will be the sizes you will require when ordering your doors.
Just like the width, if there is bowing or curving variation of +/- 10mm, get in touch with the Stegbar team for custom sliding doors, or attempt to level the opening yourself with packers (these are not supplied with Stegbar products but are available from hardware stores).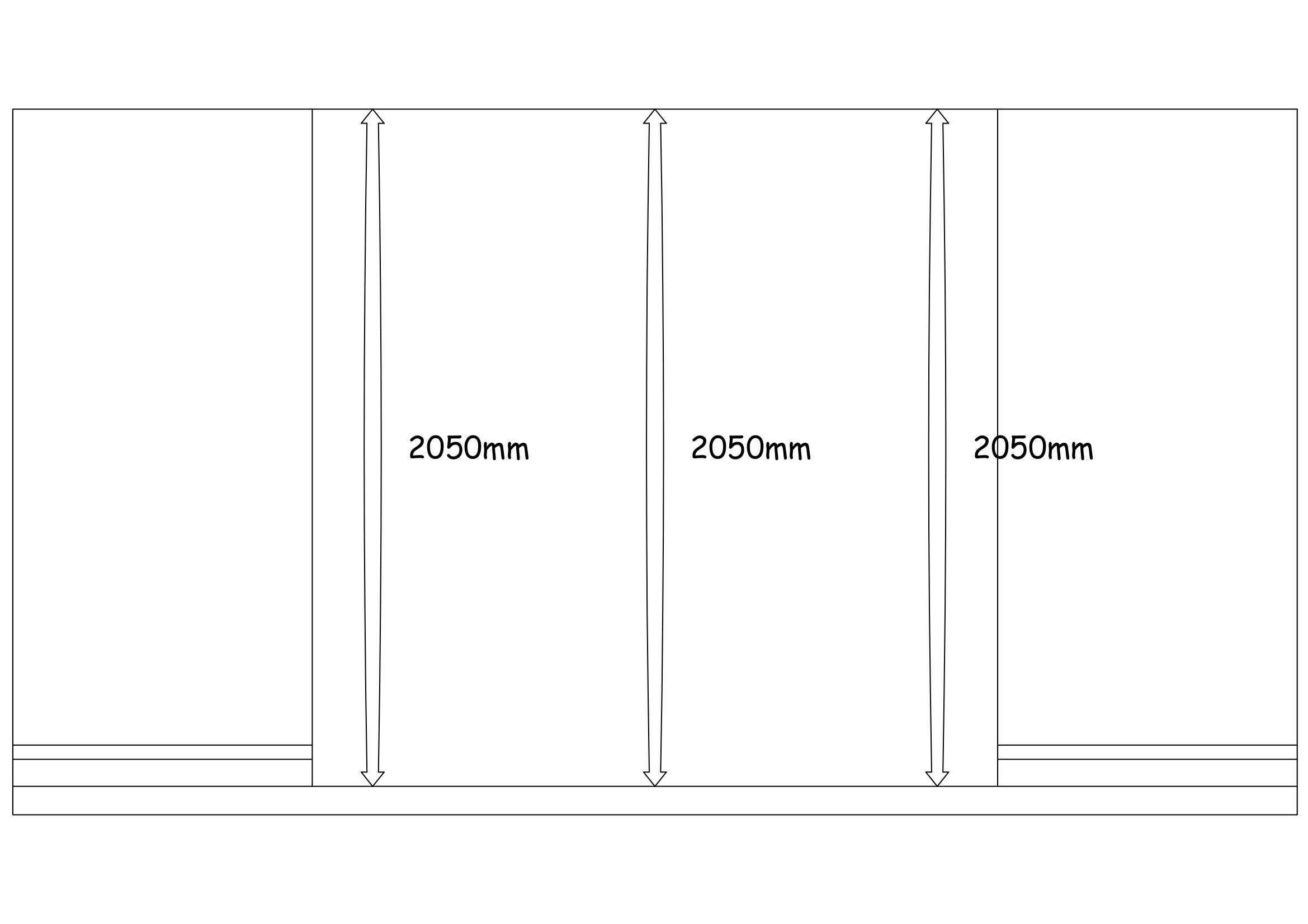 Check The Floor for Level
Place your spirit level on the floor and elevate it until the bubble is in the middle. Measure the distance between the floor and level – if this is greater than 10mm, a floor plate should be scribed and fixed to the floor.
Remember to take into consideration any changes you might make to the flooring as part of your remodelling project. If the floor is being removed and replaced, add or deduct any changes in flooring thickness to your measurements, and if you're installing doors to a carpeted floor, we always recommend installing a timber floor plate.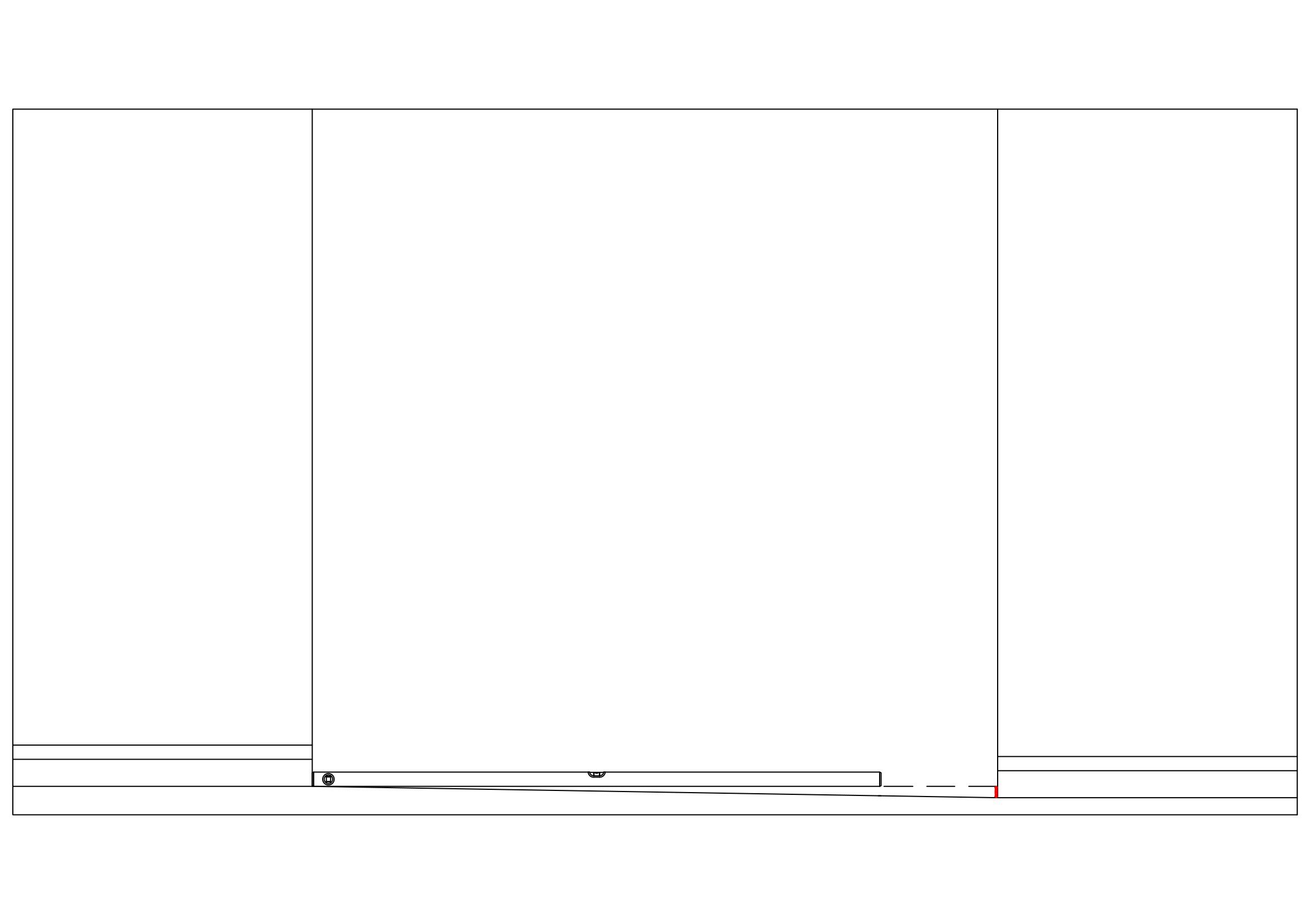 Double Check Your Measurements
It is always a good idea to double-check your measurements before ordering or building the wardrobe to ensure that it will fit perfectly.
You're Ready to Order
Once you have all your measurements, you're ready to take a look at our range of Stegbar DIY Buy Online wardrobe doors to find the perfect match for your room. Visit our DIY Buy Online store to see the extensive range of options available.
Your Cart
---
No products in the Quote Drawer.
Your Stegbar Quote
item(s)
Attach Documents
(Plans, Reports, Photos)
---
Product Selection Summary
No products in the Quote Drawer.
Thank you for your quote request.
We look forward to helping you with your project.
Next Steps:
You will receive an email confirming your enquiry number.
A Stegbar team member will contact you within two business days to discuss your project.