Hinged vs Sliding Wardrobe Doors
Hinged or Sliding Wardrobe Doors? There is much to consider when choosing doors for your wardrobe, with each style offering unique benefits. Here, we cover benefits of each style to assist in deciding what''s best for your space.
Whether you are designing a new wardrobe or giving your current wardrobe a refresh, making the choice between hinged or sliding doors could be a challenge you are faced with. Several factors come into play when making this decision, including space availability, accessibility and visibility, aesthetic appeal and functionality requirements. Here are some considerations to help you determine when to use one over the other.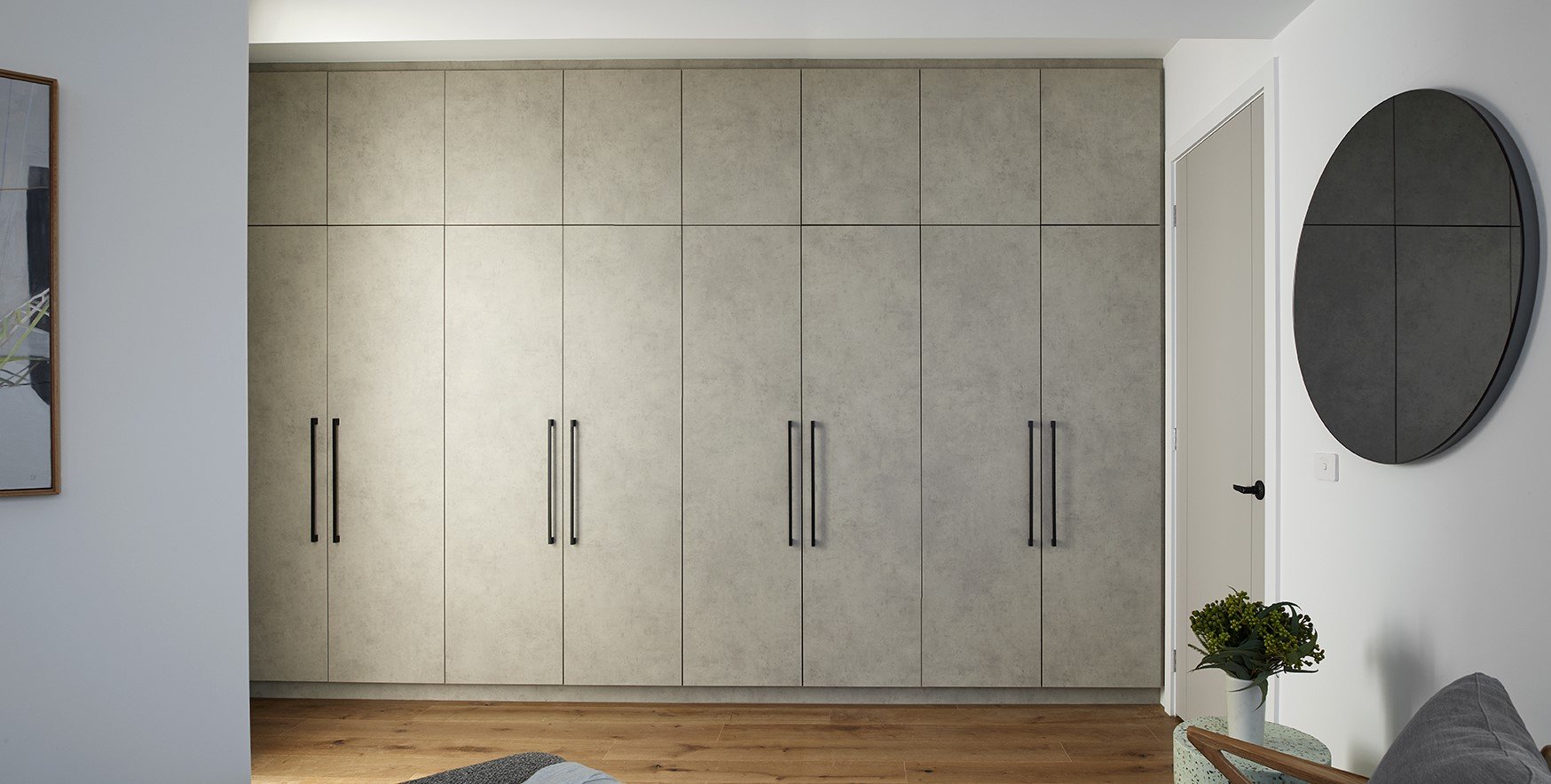 Space
Sliding wardrobe doors are a great option when space is limited. They don't require additional floor space to swing open, making them ideal for small rooms or tight areas where hinged doors might be impractical. On the other hand, our hinged wardrobe doors are a great option where you have ample clearance space in front of the wardrobe to open fully.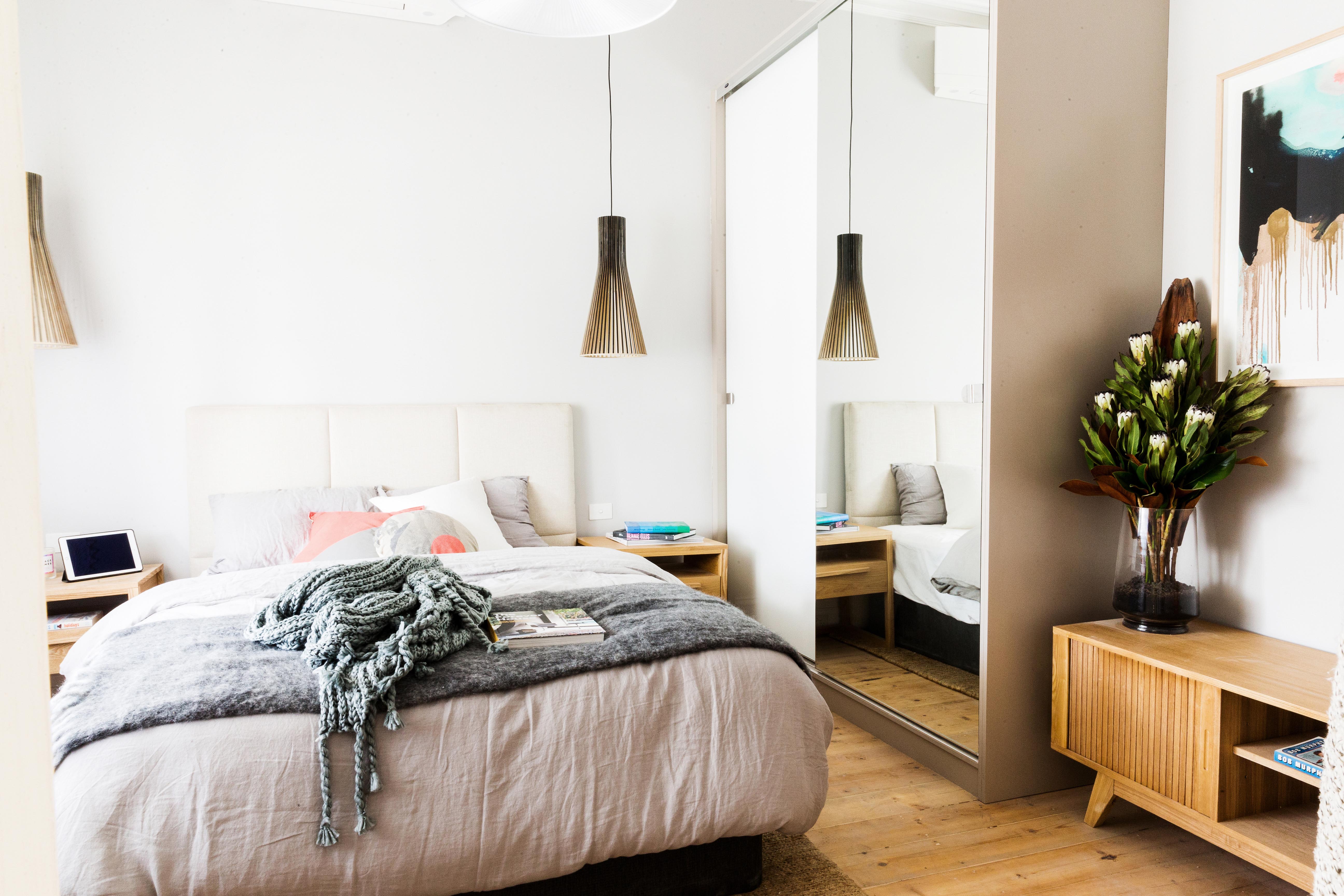 Accessibility and Visibility
Hinged doors provide full access to the entire wardrobe at once. This allows you to see the entire contents of the wardrobe and easily reach any item. Sliding doors, however, reveal one section of the wardrobe at a time. If you prefer to have a complete overview of your wardrobe's contents, hinged doors may be more suitable.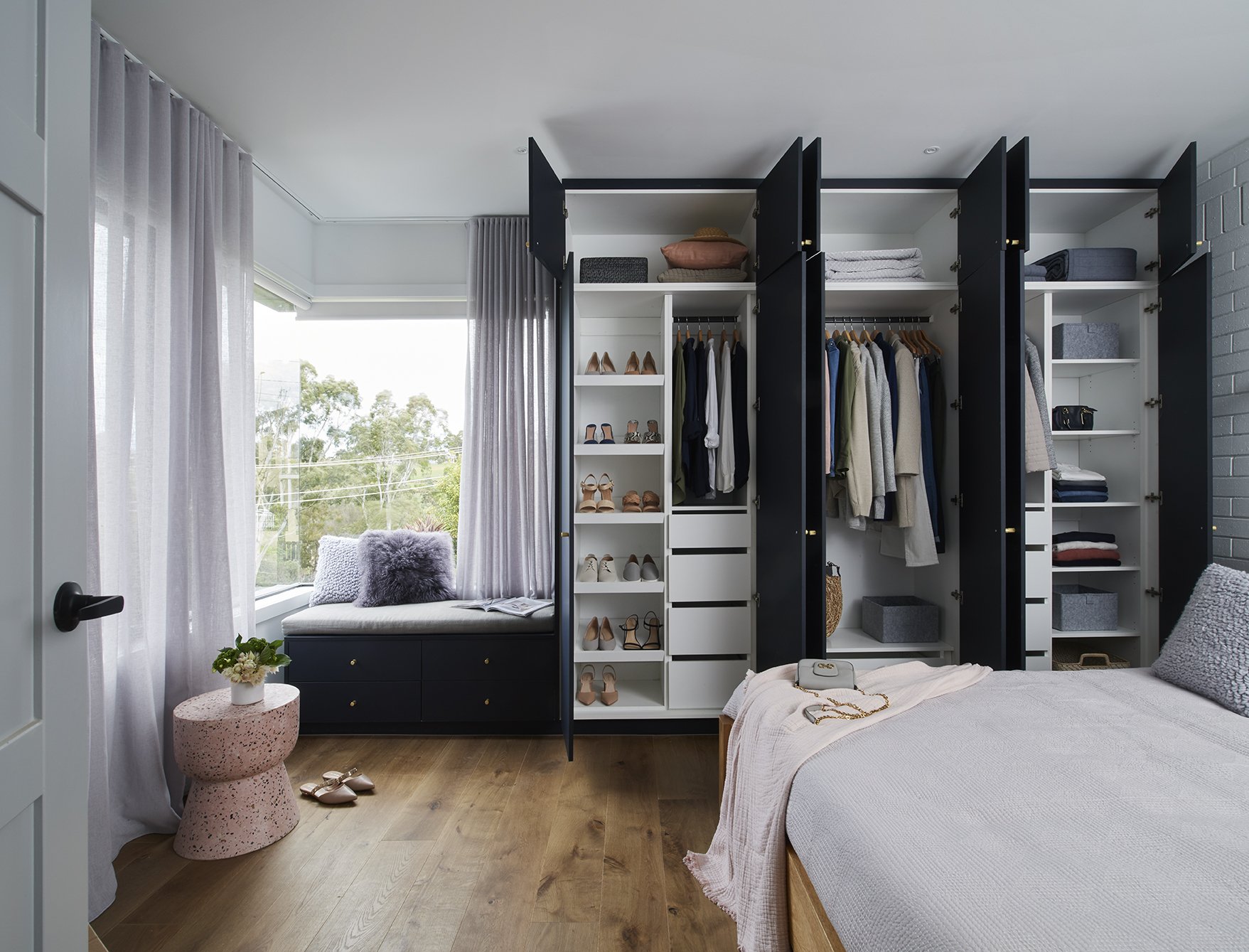 Aesthetic Appeal
Both sliding and hinged doors offer different design aesthetics. Sliding doors can have a sleek, modern appearance and can be an attractive choice for contemporary or minimalist interiors. Hinged doors, on the other hand, provide a classic and traditional look that can complement various design styles. Consider the overall style of your room and the desired visual impact when deciding between the two.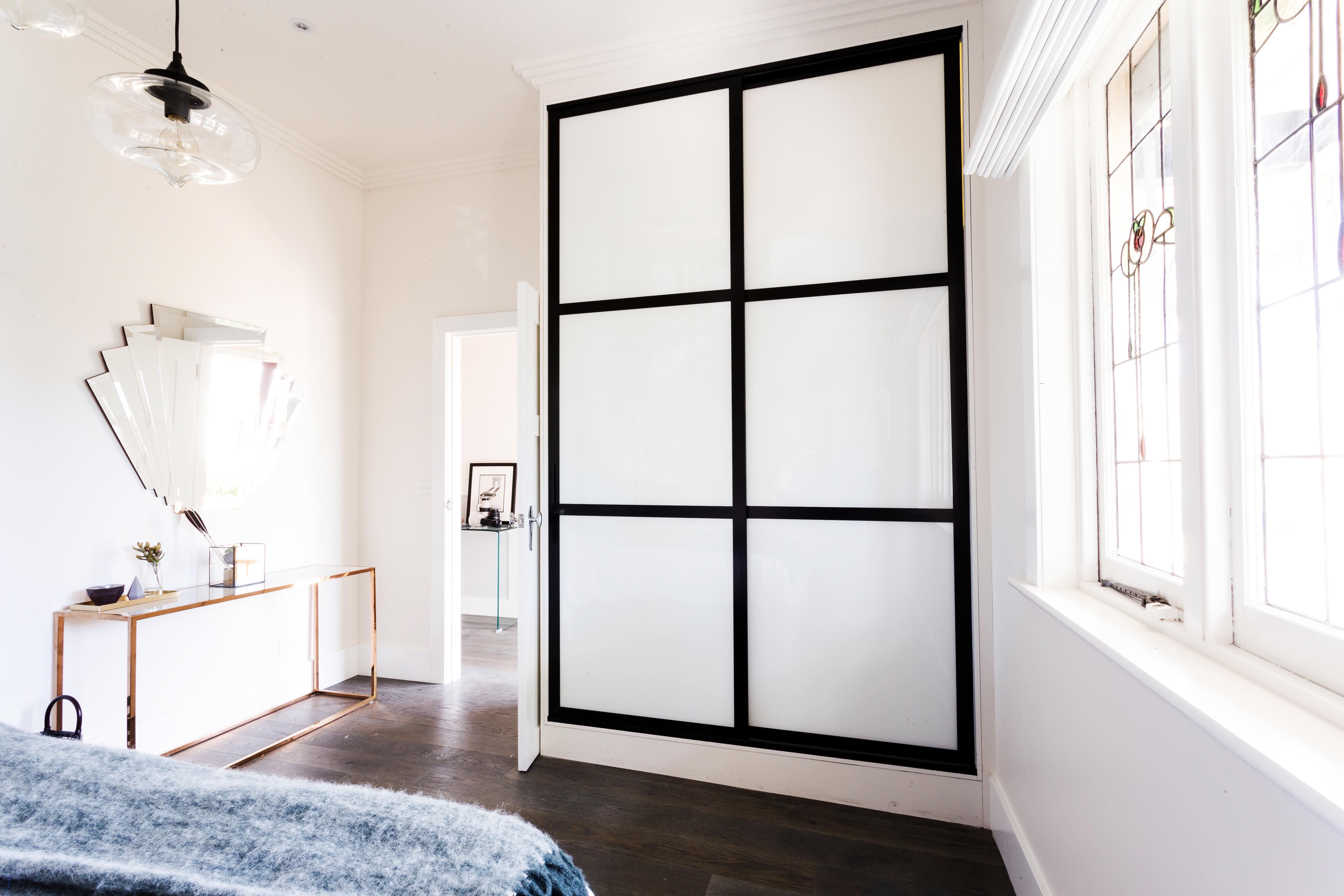 Functionality
Sliding doors operate smoothly along tracks, making them easy to open and close with minimal effort. They typically feature rollers or glides that ensure smooth movement and reduce noise. Regular cleaning and vacuuming of the tracks are required to ensure your sliding doors glide effortlessly. With hinged doors, you can open and close both doors simultaneously, allowing for quick and easy access to your clothing and belongings.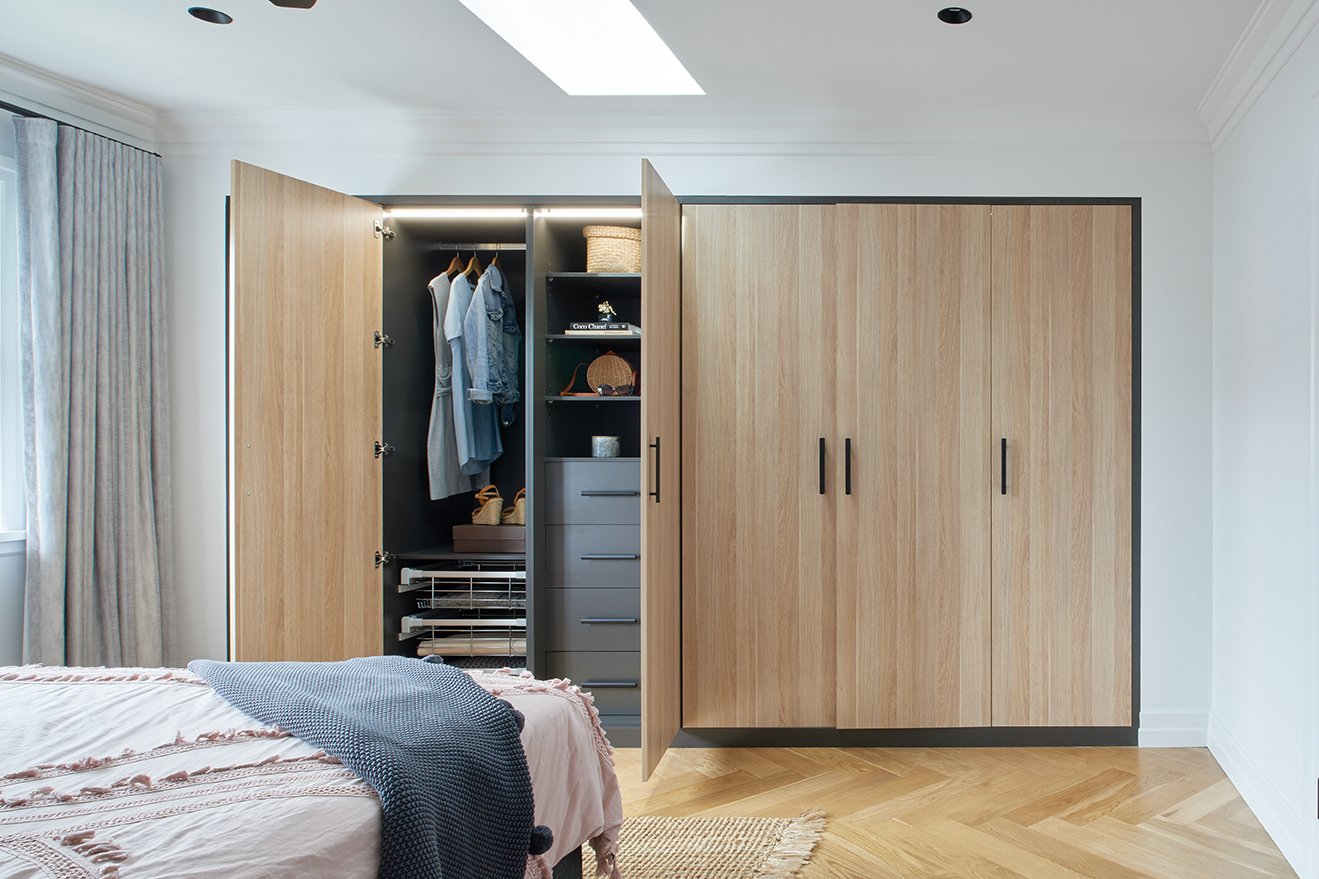 To find out more, talk to one of our expert staff about our extensive range of wardrobe doors. Place a website enquiry, phone 1800 681 168 or find your closest showroom.
Your Cart
---
No products in the Quote Drawer.
Your Stegbar Quote
item(s)
Attach Documents
(Plans, Reports, Photos)
---
Product Selection Summary
No products in the Quote Drawer.
Thank you for your quote request.
We look forward to helping you with your project.
Next Steps:
You will receive an email confirming your enquiry number.
A Stegbar team member will contact you within two business days to discuss your project.