How To Nail Your Home's Hardware Style With Bec Douros
When you're building or renovating a home, there are countless decisions to make – from the orientation and floorplan, right down to the finer details, like hardware for your kitchen cabinets, doors, wardrobes and vanities. Here, Bec Douros, founder of Nectaar and one half of The Block's Bec and George couple team, shares her creative process and how you can land your dream interior design.
Whether you're revamping your interiors from scratch or giving your home a facelift, there are countless choices to make – from colours and materials right down to handles and joinery. It's something my husband George and I have worked on perfecting, ever since we bought, renovated and sold our first house in our early twenties.
To help you on your own styling journey, here are a few tips to help you navigate the interior design process (and nail your home's hardware aesthetic while you're at it).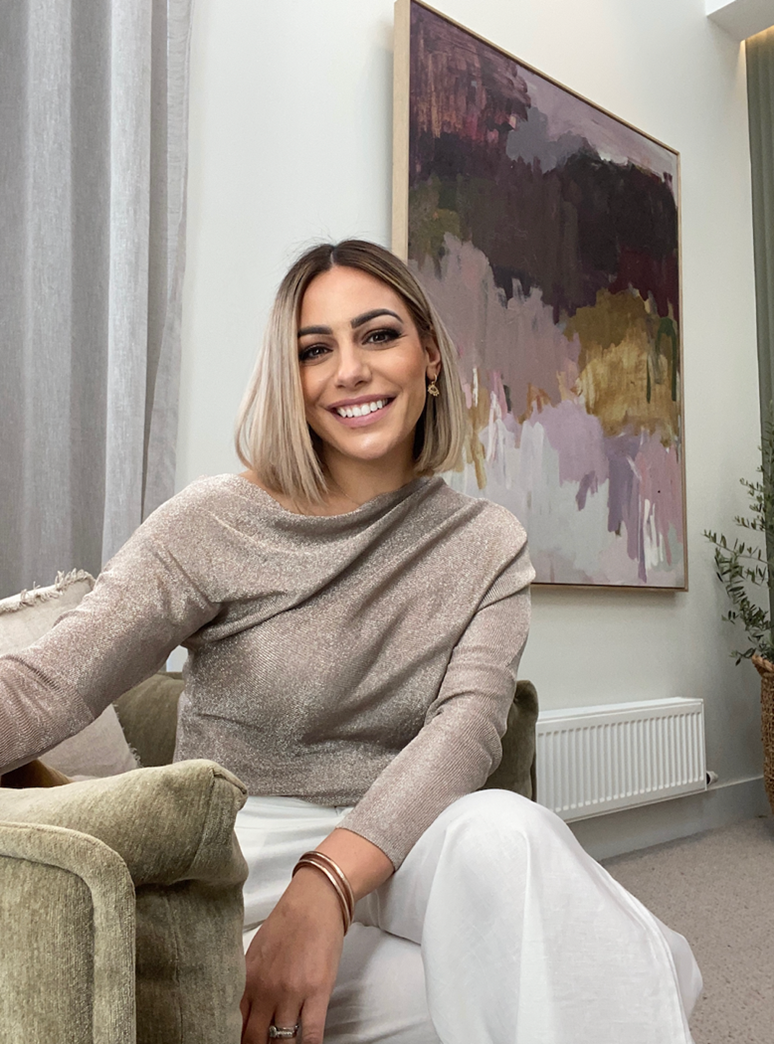 Bec Douros
Be open to finding inspiration anywhere
Hunting for interior inspiration can lead you down a rabbit hole of curated Pinterest boards and Instagram pages. But sometimes the best ideas come from getting outdoors.
When I'm stuck in a design rut, I walk along the beach near my home and take note of what's around me. Recently, I came across some beautiful trees in full bloom. So I picked a few flowers and thought about how their gorgeous soft pink tones could work in a home. Then I watched the waves roll in – the colour variation in the ocean took my breath away. And I also try and catch the golden hour when looking for a little more inspo – sunsets have some of my favourite colour tones because every moment is so different to the last.
My camera roll is filled with photos from moments like that. These special photos of beautiful nature are especially helpful when I'm piecing together colour palettes. Because it's not about throwing every colour in the book together and hoping it works. It's about choosing a group of tones – whether it's earthy, neutral or a bold monochromatic look – and plotting how you can bring them through your house.
There is so much beauty when you can bring the outside in. If you can get it right, it can be incredibly harmonious.
View this post on Instagram
Create an interior design mood board
A detailed briefing process is key to starting any interior design journey off on the right foot. It's a non-negotiable for me and the team at Nectaar. While getting an interior designer on board can help you navigate the process, creating a mood board is a simple way to get a feeling for what direction you'd like to take your aesthetics.
You can create a virtual mood board that includes spaces you love or colour schemes that spark joy. But I love gathering physical samples to get a sense of the textures and subtle tones within different materials. I find it also helps to spend some time mixing and matching until it sits just right.
In the early stages of creating a mood board for my family home, I stumbled on a piece of green-veined marble. It took my breath away. When I picked up on that dash of colour, I wanted to carry it through different aspects of my house. I find intentionally dotting the same colour tone throughout a home creates a sense of calm and cohesion. What started as a colour variation in a piece of white marble, helped me to piece my entire interior aesthetic together.
Creating a detailed vision is key to getting a handle on your home's aesthetic and sets you up for cohesion and simplicity down the track.
View this post on Instagram
Think about your ideal lifestyle first
No two people will use their homes in the same way, so it's important to take your lifestyle into account when you're creating your home's interior vision. When I connect with a new client, I try to gather as much information about them in the briefing process – I want to know what lights them up, how they like to spend their down time and who will be sharing the home with them. We also work to narrow down on what they love and don't love. It's key to avoiding confusion as the project moves forward.
Then we re-visit their mood board and consider what elements of it would work with their lifestyle and how they see themselves using the space. Something that's beautiful on social media (like an open wardrobe), might not be quite right for you (if cleaning isn't your #1 priority). Don't be afraid of tweaking styles that you love – perhaps instead of a pristine foyer, you have a 'mud room' for your kids.
At the end of the day, your home is a reflection of you – why should it be like anyone else's?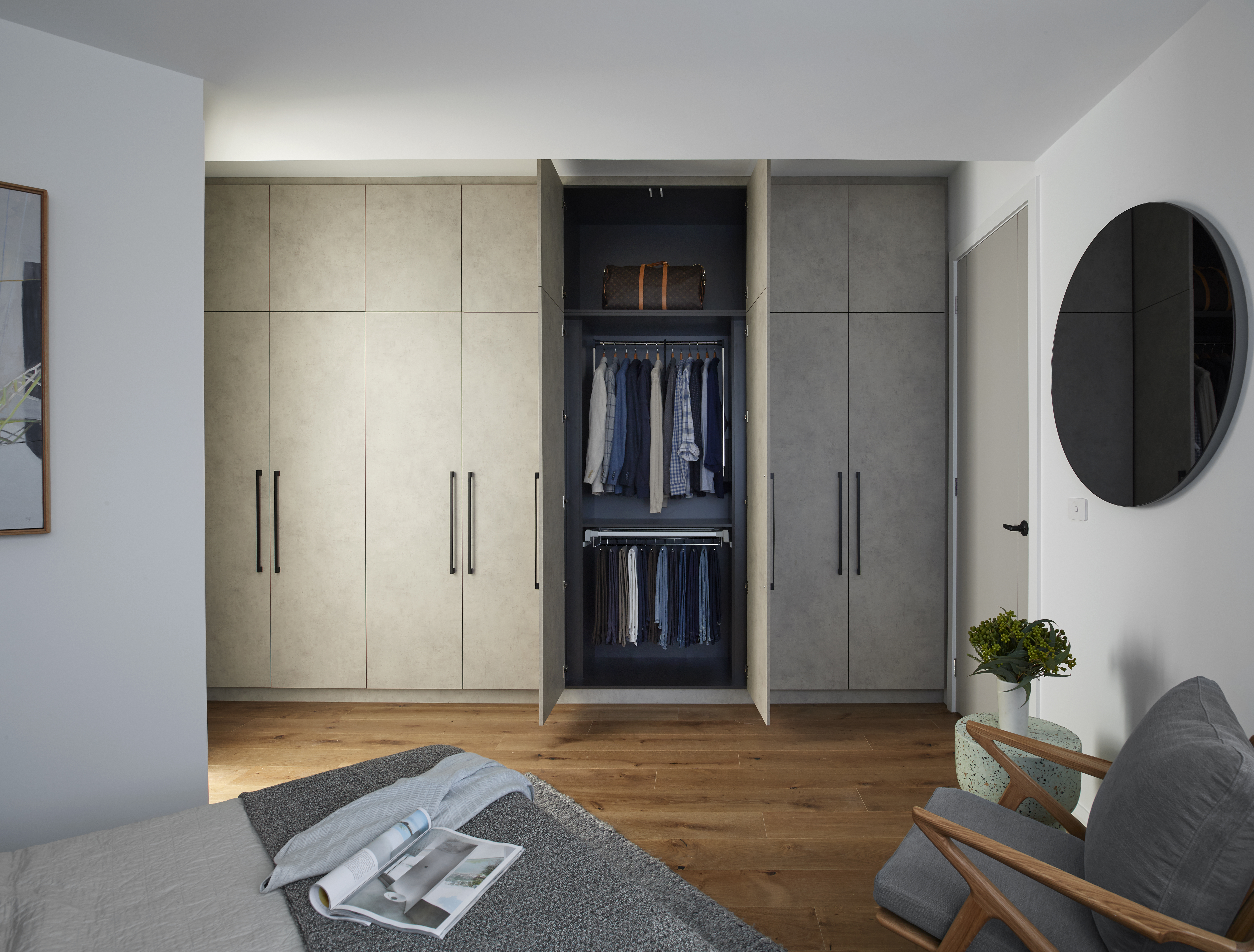 How to choose hardware that's both beautiful and functional
Hardware are the bells and whistles of your home – there to make the craftsmanship of your cabinetry sing. The right handle can make even a basic cupboard or door look extra special and feel luxurious to use. So it's worth making space in your budget for hardware that's both beautiful and suits your lifestyle.
There are a few steps you can take to nail the finer details of your home. Start by researching what products are on the market. This way, you can get a sense for what you like and how it will fit into your budget. Stegbar's Galleria range strikes the balance of functionality and clever design. The range offers a simple way to achieve a high-end look and feel without having to get an interior designer on board. Handles like the Hexa, Manor or Simon handles can create a unique look, without seeming out of place. Or the T40, a simple rounded bar handle with a sleek matte black finish, adds an elevated, contemporary edge to your bedroom wardrobe.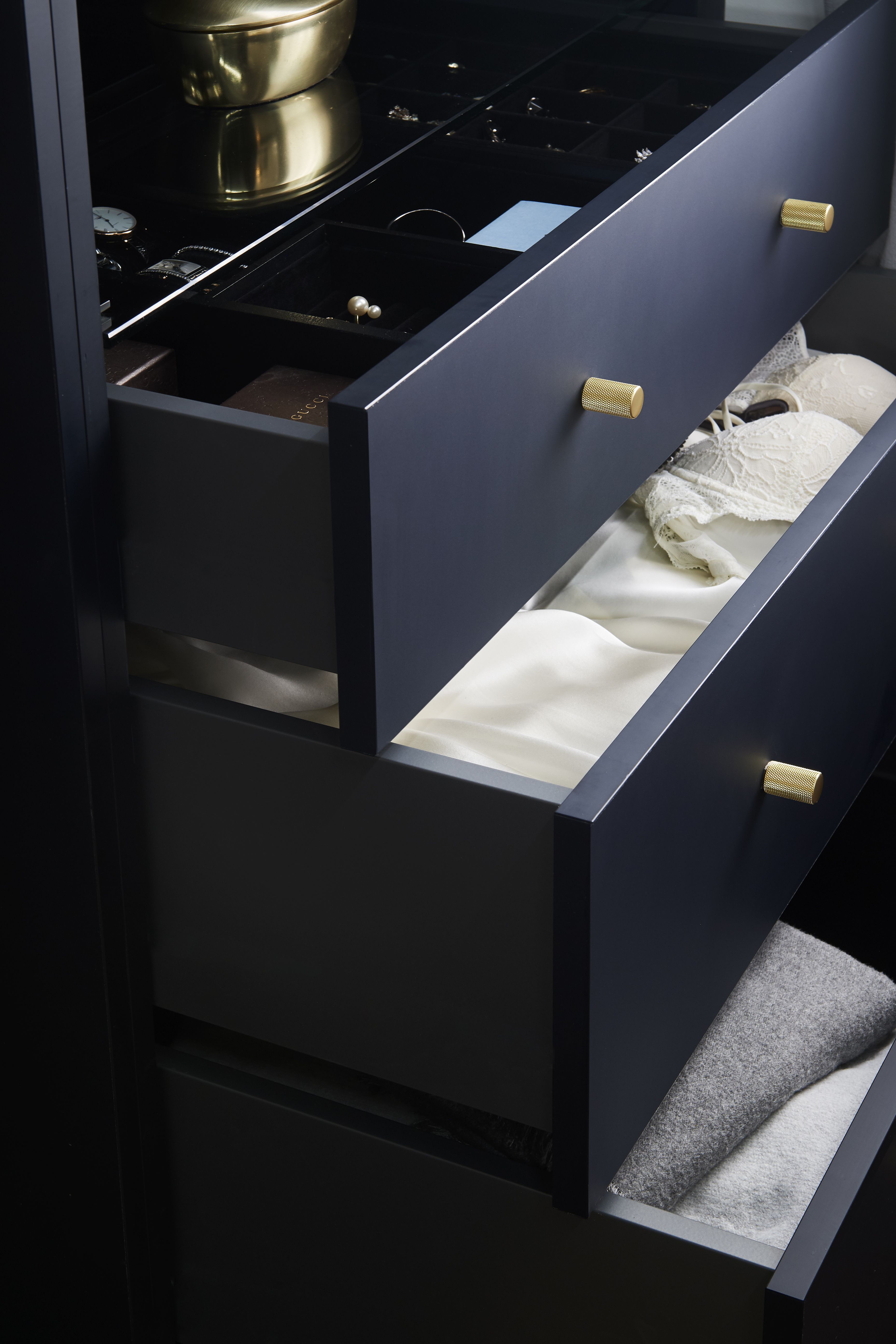 With so much to choose from, it can be easy to go overboard with hardware and put different handles in every room. But your home's interior needs to have a cohesive sense, otherwise it can feel disjointed. So before you go full steam ahead, experiment with your options until you find one or two hardware pieces that align with your vision. My rule of thumb is if it works as a sample, it's going to work on a larger scale in your home.
Finding your home's interior style doesn't have to be overwhelming. Start by taking small, manageable steps like creating a mood board or experimenting with samples. Throughout the process, remember to trust your vision and focus on a few key elements and hardware pieces that can tie your home together. And don't forget to enjoy it – soon you'll get to move into your brand-new home!
Your Cart
---
No products in the Quote Drawer.
Your Stegbar Quote
item(s)
Attach Documents
(Plans, Reports, Photos)
---
Product Selection Summary
No products in the Quote Drawer.
Thank you for your quote request.
We look forward to helping you with your project.
Next Steps:
You will receive an email confirming your enquiry number.
A Stegbar team member will contact you within two business days to discuss your project.