What to know before renovating your home
If you're taking on a renovation and you're not a master builder, you'll need to put together a team of specialists to successfully get the project done. There is a lot to manage, so the prospect of diving right in can be a bit overwhelming.
Depending on the scope of your renovation, a lot of people can be involved: from a builder to the tradespeople to a building surveyor and so many more. What makes it more complex is that they might all be required at different stages. Some of their work can overlap, too, and different Australian jurisdictions have different rules and regulations that can affect who you need to work with. So, who is who when it comes to renovating? When exactly do you need them? And who does what?
To help you get started with your big plans, we've gathered a key list of some of the professionals you're likely to encounter. Let's take a closer look at what they all do, and at what stage of the renovation you'll be bringing them in.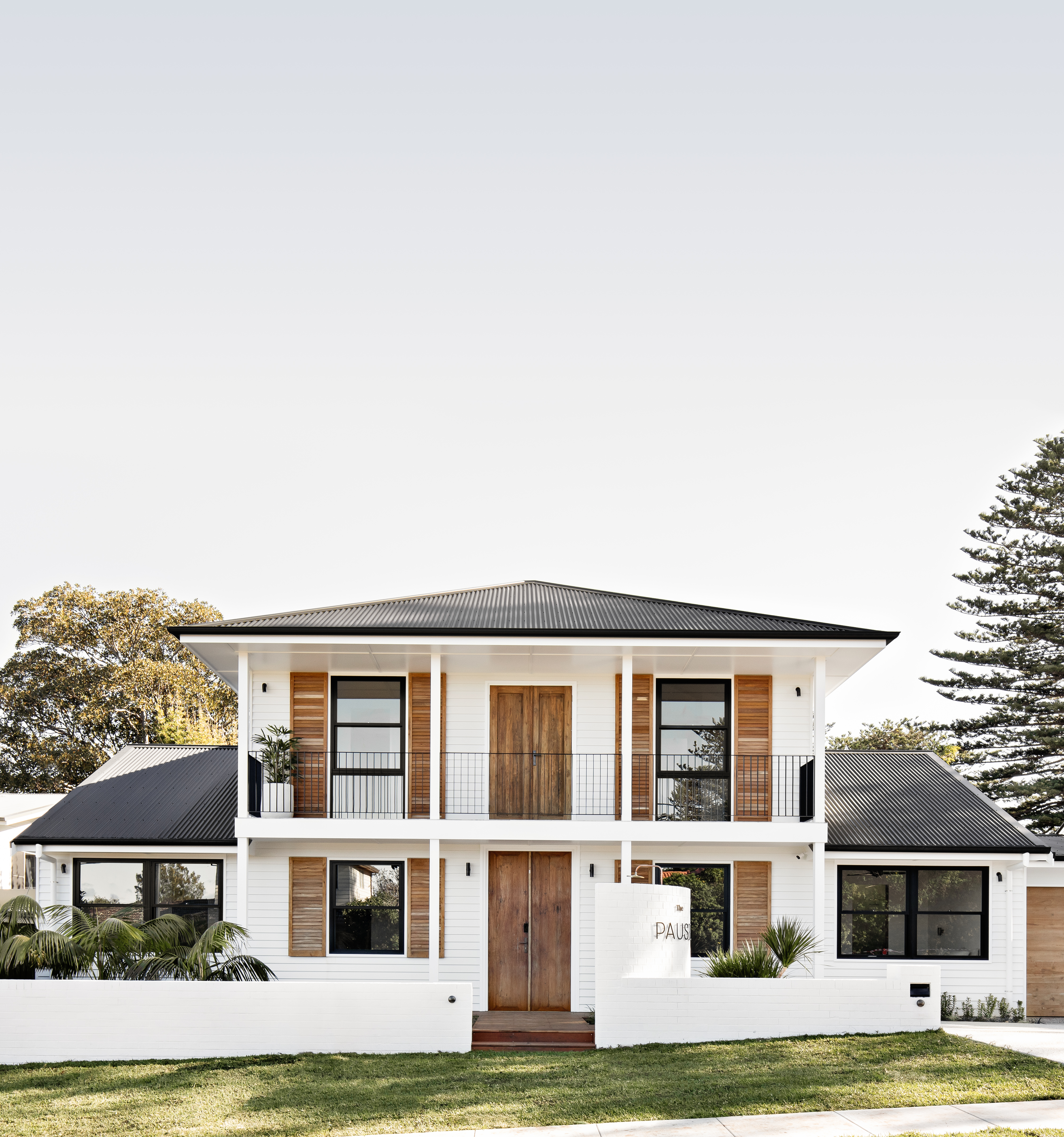 The builder
Your builder is the most important person for your project. They're most likely to be your project manager (unless you're an owner-builder – then you'll likely be managing the project yourself). When you're looking for a builder, check that they're a registered building practitioner for the type of renovations that you'll be doing. And check that they use the appropriate domestic building contracts for your project.
You'll be closely working with your builder so it's important you get along well and that their vision aligns with yours. You might also need their help to draft up the budget, because they'll most likely be the one making sure the project doesn't go over.
Depending on your renovation, your builder will likely supervise your crew, organise the buying and delivery of materials, schedule the tradespeople, work with building inspectors and more. They might also work on the site and operate machinery. Your builder will also most likely organise your foundation data, which is required when you're re-stumping, pouring a slab or doing other extensive changes to your block of land (thinking of adding another room out the back, perhaps?).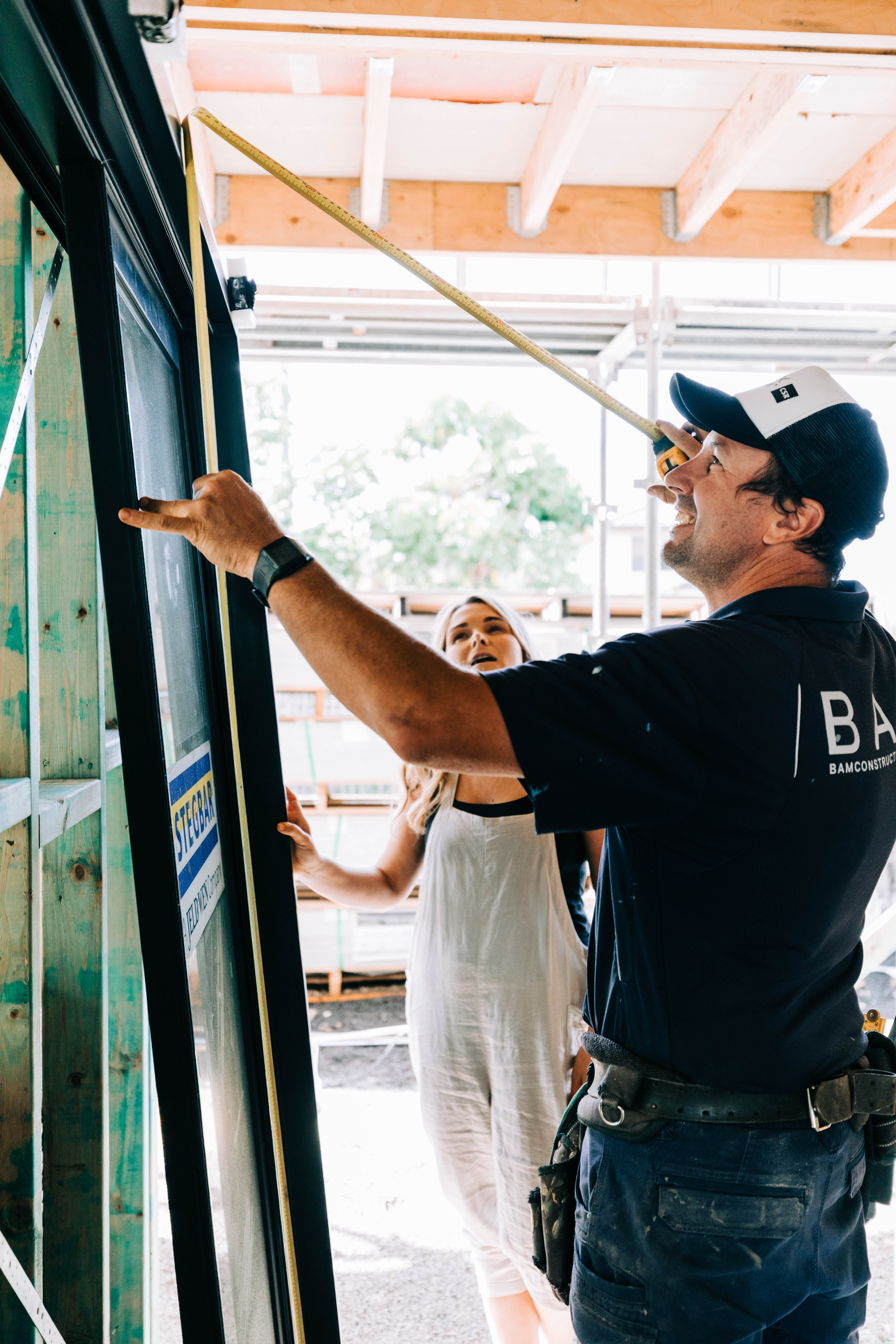 The designer
The designer for your project could be an architect, or a draftsperson, or a builder-designer. Or it could even be you.
Particularly if you're making structural changes to your home, your designer will likely need to be registered in order to draw up clear plans for your renovations. A lot of renovations, major or minor, need clearly drawn plans that include exact measurements to ensure everything fits as it should and everyone is on the same page about your design, so it's not just a picture in your head. You may also need to submit plans to obtain a building permit. To work out if your renovations will need drafted plans, check your state or territory building authority's website.
It's also ideal if your designer and builder work well together, because they will likely need to talk about what can and can't be done to suit logistics and budgetary constraints.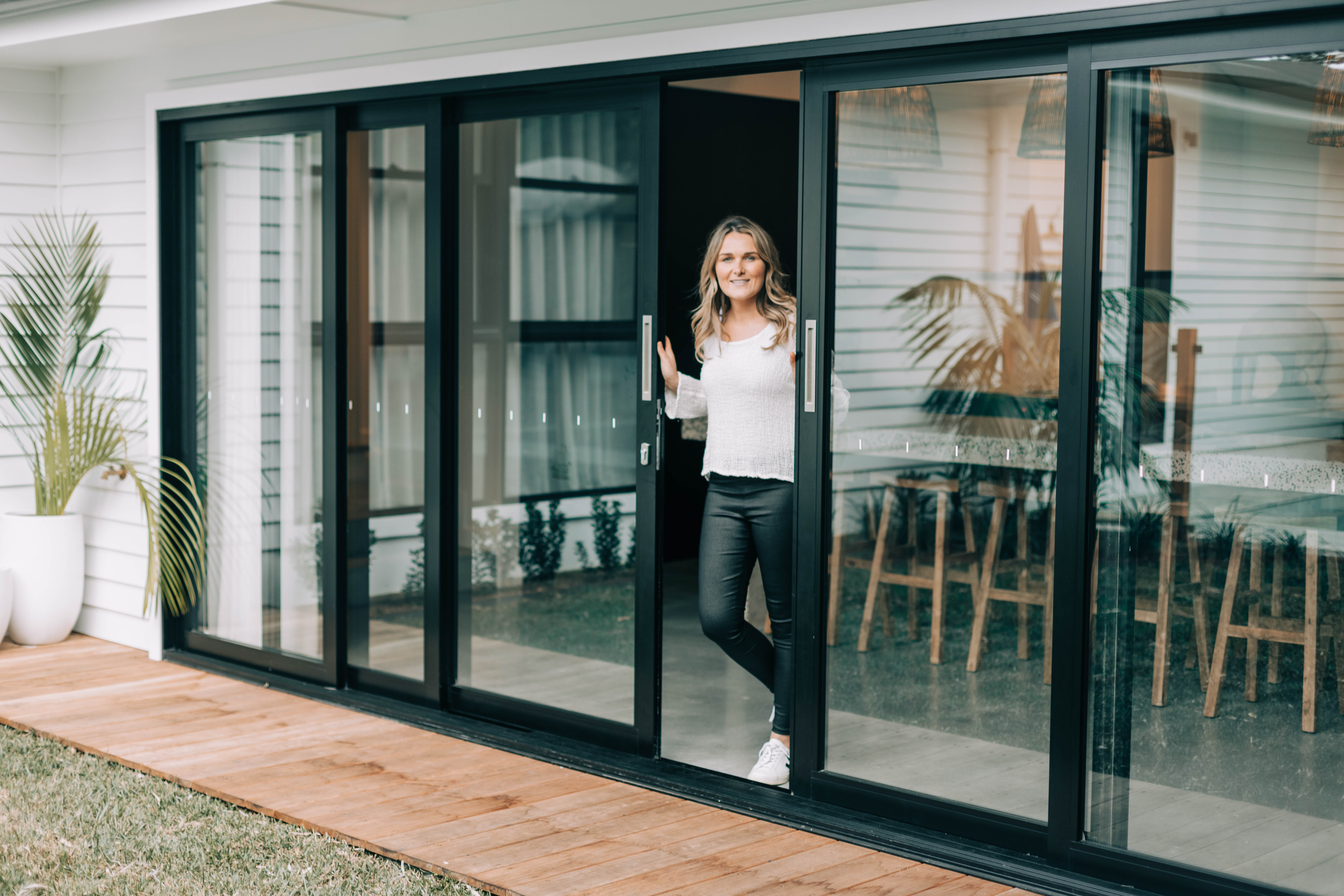 Simone Mathews - Designer, Soul Home
The building surveyor
The next person you might work with is a registered building surveyor. You'll most likely need them if your jurisdiction requires a building permit for renovations.
Your building surveyor is licensed to understand all the permit processes. They will be able to get you the building permit, which will include all approved plans and specifications. This is a different permit to a planning permit – a building permit is your licence to build. The building surveyor will also check all the building documents as well as inspect the site throughout the renovation process – they'll make sure everything is up to standard and the work complies with building regulations. Once your renovation is complete, your building surveyor will come back through to do a final approval.
Something to note is that you're under no obligations to choose any building surveyor that your builder may suggest.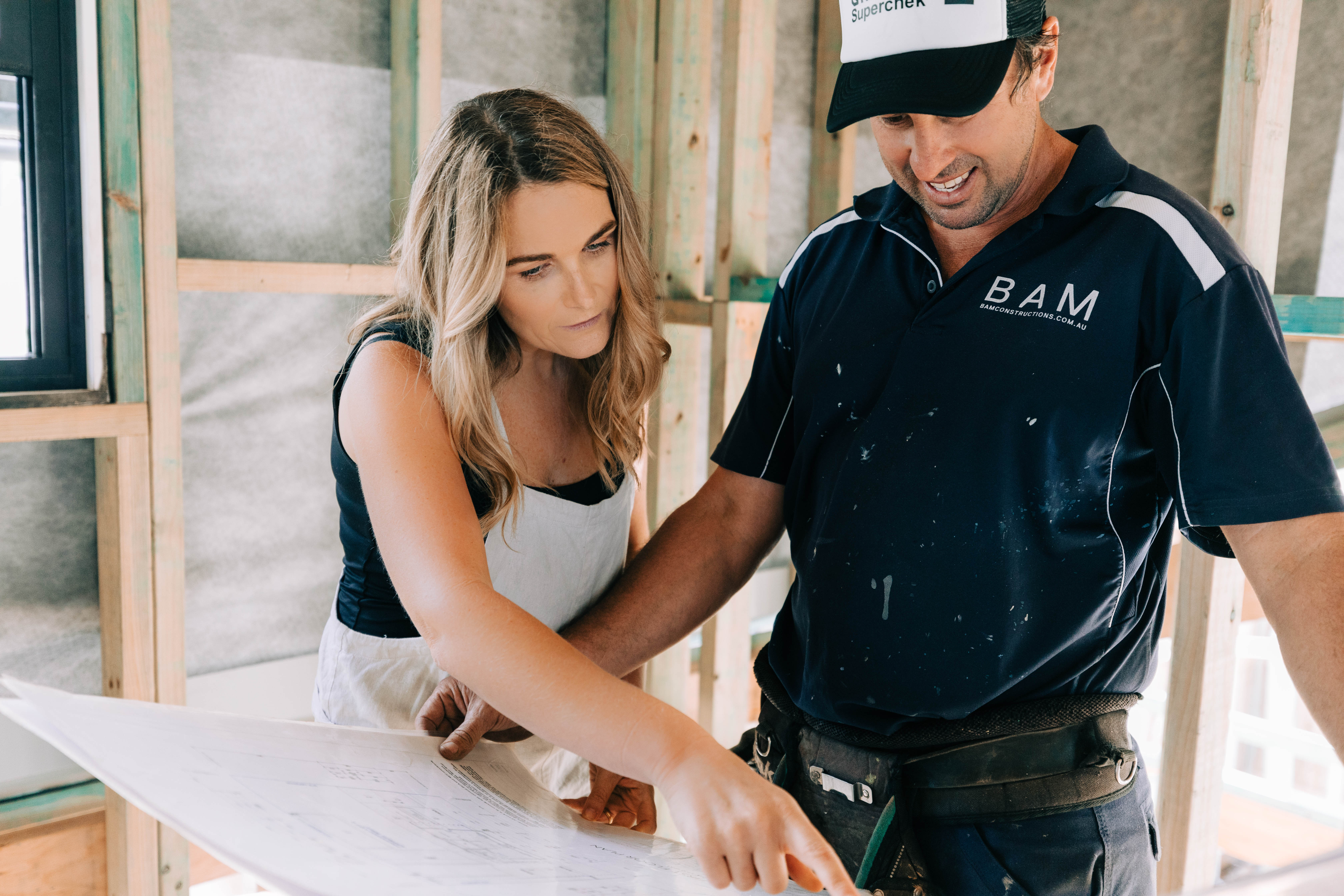 Ben Mathews - Director, BAM Constructions
The building lawyer
A building lawyer is a lawyer who specialises in building matters. If you're making changes to your home that are classified as renovations in your jurisdiction, you'll most likely need a building contract. For that, you'll require a building lawyer to review the contract. The contract is to protect you and help settle any disputes that may occur between you and your contractors.
The tradespeople
When it's time to start the renovations, you might be overwhelmed by the sheer number of tradespeople you need. Your builder may have a team that they trust and have worked with before. If you're managing the project yourself, then you'll be tasked with putting together your team. Ask around, read reviews. Check that they're licensed and find out if their previous customers are happy with their work.
Generally, there are three tradespeople you're most likely to use.
A plumber will most likely install any gas and water pipes. They also can be qualified to install and repair a variety of gas and mechanical heaters, hot and cold water supplies, gutters and down pipes, sanitation systems and more, and they will take on things like connecting rainwater tanks for toilets.
A carpenter primarily works with timber and will most likely be installing and erecting any infrastructure and structural frames. But they can also work with steel and other timber substitutes. They may also build custom cabinetry, install windows and flooring and so on.
An electrician will probably be needed in most interior renovations. If you're knocking down a wall, moving a window, adding an extension or making any other structural changes, a licensed electrician will handle the rewiring and installing or repairing the electrical system. They'll also be responsible for setting up green electricity (like solar panels on the roof) and running cabling through the home.
You might need to work with other tradespeople, too, like painters, plasterers and landscapers. Depending on the scale of your renovation, you may even need to employ a demolisher.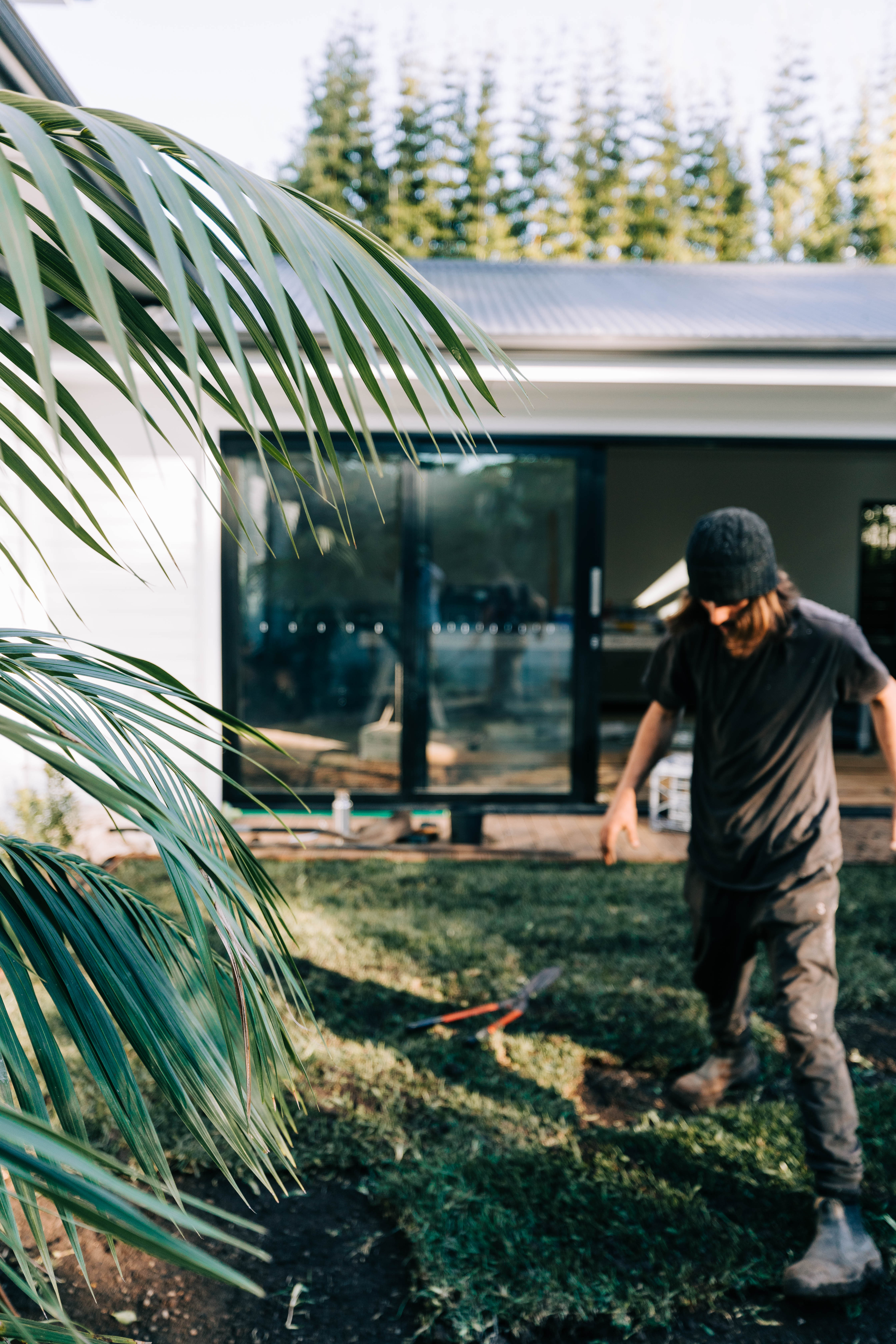 The suppliers
Choosing which suppliers to use for products – like your timber and steel, tapware, hardware (like doorknobs), heating and cooling appliances, and even your roofing materials – is very important. Your builder may have relationships with certain suppliers and may suggest them, or you may choose your own. Your budget should outline the prices you'll be happy to pay for each product you need, which can help you choose which suppliers to go with.
Importantly, you want to choose quality suppliers that will support you along your journey. Stegbar manufactures not only windows and doors, but also wardrobes, showerscreens, mirrors and splashbacks. You can work with design consultants who can customise your product choices to fit your budget. Stegbar also offers an installation service with qualified and licensed tradespeople. Working with a supplier who can provide you with quality support can take the stress out of renovations.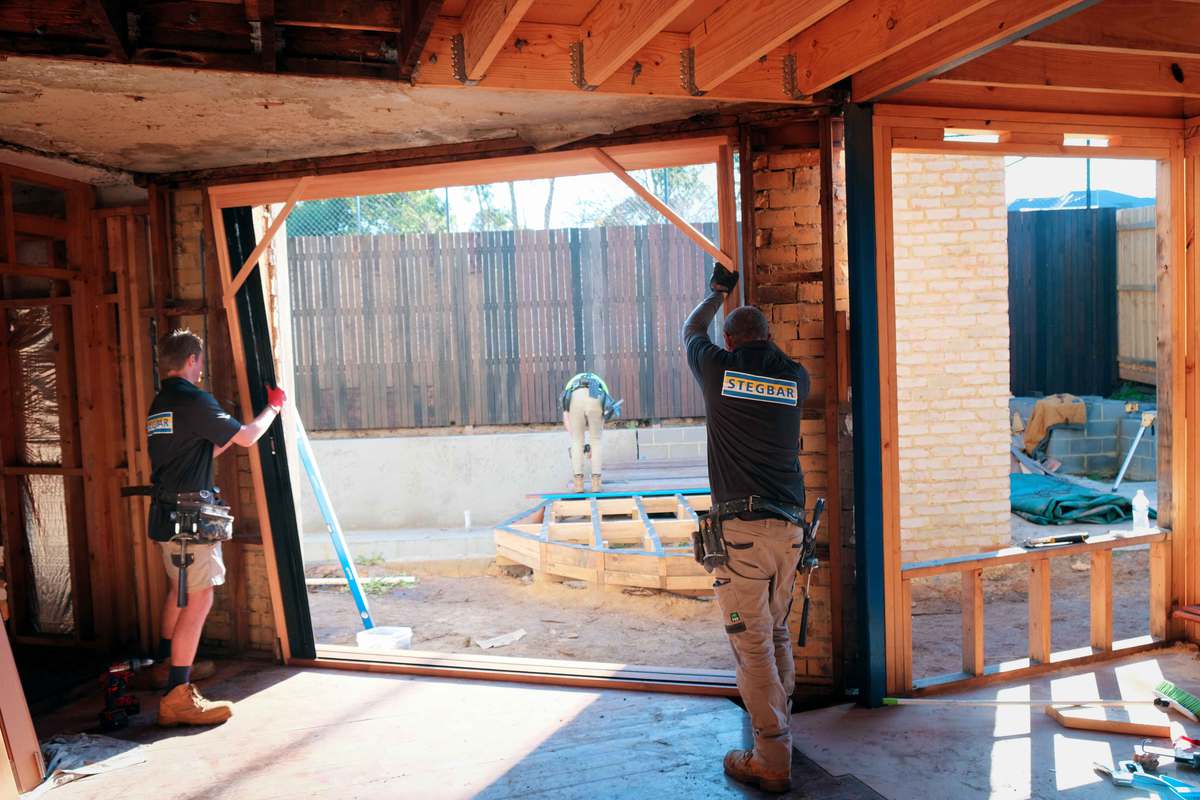 Check your local council and state or territory rules
Before you start building out your renovation team, it's important to remember that local councils, states and territories have their own rules and regulations and ways of classifying different types of renovations.
In some jurisdictions, even something as small as building a new freestanding deck will require a building permit (or, depending on what state or territory you're renovating in, it may have another name, such as a construction certificate). If your home has a heritage overlay, you may need to get a planning permit from your local council even for things such as painting, building a front fence or installing solar power. So check with your local council and hop onto your state government's building authority website to explore their resources and find out what applies to you.
Go into your renovation with confidence
Renovations come in all sorts of sizes and have different requirements, designs and demands. Hopefully this gives you a bit of an introduction to the various people you might need on your team in your renovation journey.
To organise a consultation with Stegbar for your renovation project, visit a local Stegbar showroom or contact us today.
Your Cart
---
No products in the Quote Drawer.
Your Stegbar Quote
item(s)
Attach Documents
(Plans, Reports, Photos)
---
Product Selection Summary
No products in the Quote Drawer.
Thank you for your quote request.
We look forward to helping you with your project.
Next Steps:
You will receive an email confirming your enquiry number.
A Stegbar team member will contact you within two business days to discuss your project.