Choosing colour & finishes for aluminium windows & doors
Learn more about colour matching and the differences between powdercoat and anodised finishes.
Whether you are building or renovating, colour is going to play an important part in your home's kerb appeal. It is also an opportunity to stamp your personal style on the exterior of your home.
The colour selection is available across all Stegbar aluminium products including the Alumiere, Residential Aluminium and Commercial ranges, and the Siteline composite range. Hues span classic neutrals to dramatic dark tones, with colours available to perfectly match Colorbond® Steel.
One of the greatest benefits of choosing an aluminium door or window for your home is the low-maintenance durability this versatile metal provides. Stegbar's colour selection holds up to the same demands, designed to resist the elements and the tough Australian conditions.
Powdercoated or anodised – what should you know?

Powdercoating creates a harder finish than conventional paint, providing a tough layer to protect your windows or doors. With Stegbar's large range of colours, three different powdercoat finishes are also available to customise your chosen product; matt, satin and gloss. Matt finishes complement modern and industrial styles, whereas satin and gloss have proven popular with classic and traditional homes.
An anodized aluminium finish differs from powdercoating as it is not an additional powder or paint layer on the aluminium. It is a treatment that toughens the oxide layer of the metal, making it resistant to corrosion and wear, and creating a subtle metallic sheen.
Importantly, both options are virtually maintenance-free and will retain their lustre and rich colour for many years to come.
How to choose your colour palette

When considering colours for the exterior of you home, the tried and tested rule is three shades; the dominant shade of your walls, an accent colour for the front door or shutters, and a trim colour for window frames, door frames, guttering and down pipes.
Whether your vision is you complement these shades or contrast them, finding colours that work together tonally is key to achieve an exterior that ties together. For this reason, neutral colours are a consistent safe bet, complementing most hues and working well in most environments. Neutral tones will also allow your interior styling to sing by not drawing focus away.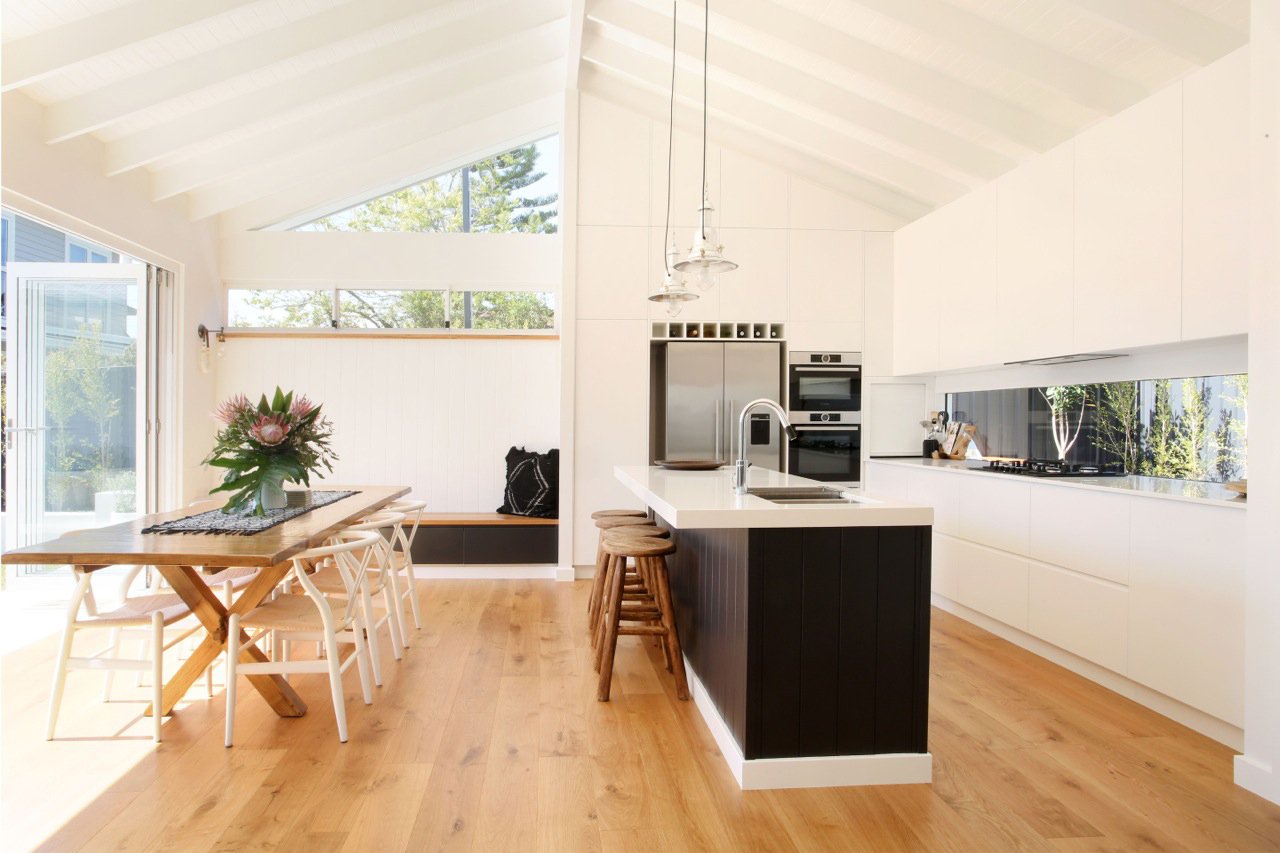 If your home is a heritage property, then consider matching the colour palette to the era of the home. Federation, colonial or mid-century, highlighting the home's history through colour will provide a sympathetic restoration and retain the rich character that makes these buildings sought after.
Take inspiration from the environment and surrounding area that you live in. If you live in a high-density urban area, take a walk around your local streets and draw ideas from your neighbours' colour choices. At the other end of the spectrum, if you live in a beautiful rural or regional area, match or contrast your home with the natural tones of the land around you.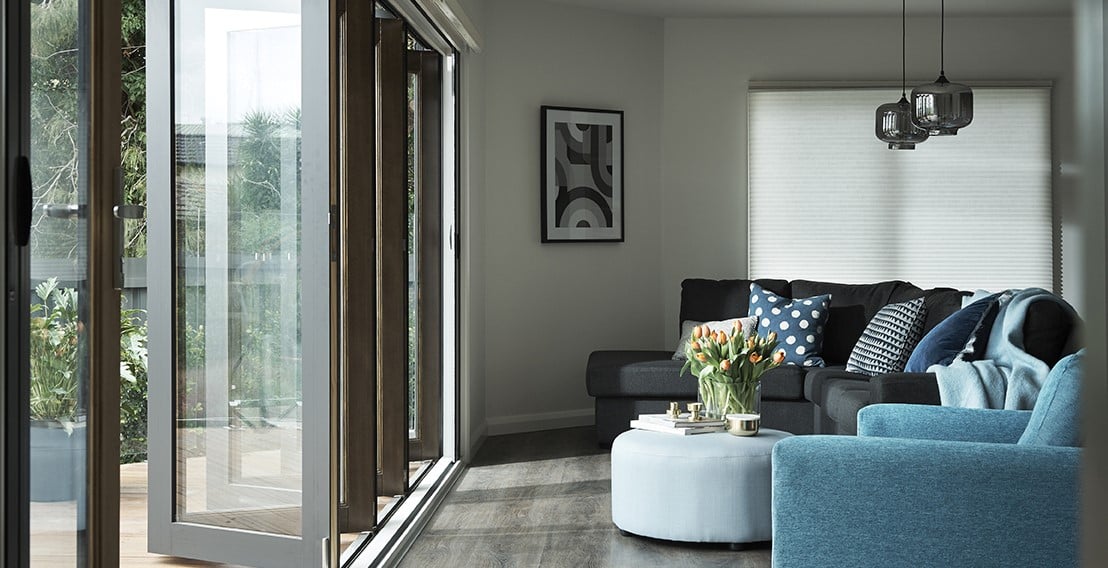 Custom and standard colours
Got a particular colour specfied by your architect or perhaps you really have your heart set on a unique colour? At Stegbar we know that Australian homes come in all shapes, sizes... and colours. So if there is something you want and you can't see it in our standard colour range. Don't worry, we'll most likely be able to do it for you.
It is important to note that with non standard or custom colours, longer lead times and premium prices may apply. So please keep this in mind and be sure to specify this up front so we can provide you with the right information and help manage your project and budget accordingly.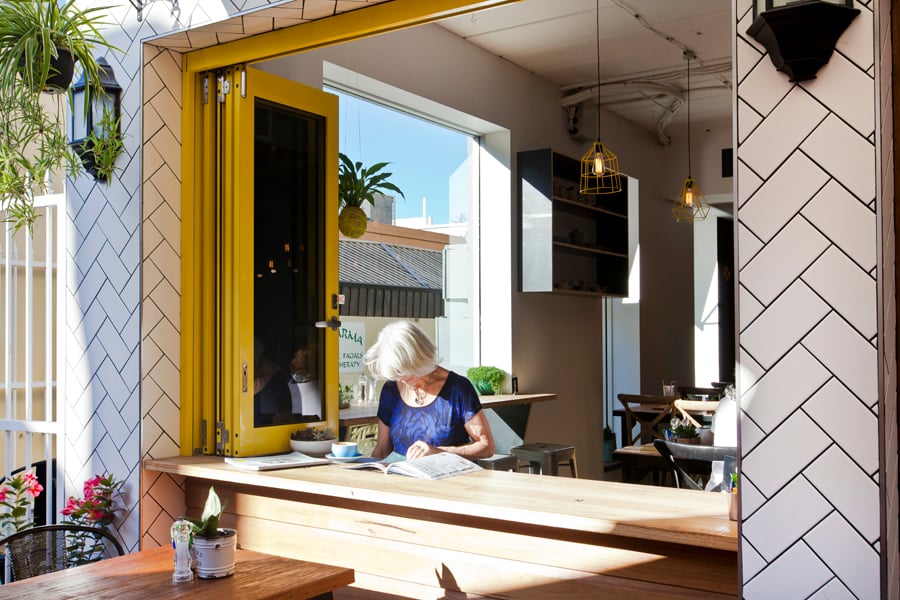 Talk to an expert
Our Stegbar team are always available to guide you on colour selection and finishes. Visit the showroom and bring along photos of your home along with any examples of colours and finishes you have found during your research.
Your Cart
---
No products in the Quote Drawer.
Your Stegbar Quote
item(s)
Attach Documents
(Plans, Reports, Photos)
---
Product Selection Summary
No products in the Quote Drawer.
Thank you for your quote request.
We look forward to helping you with your project.
Next Steps:
You will receive an email confirming your enquiry number.
A Stegbar team member will contact you within two business days to discuss your project.