Builders, architects & building designers
How to know you have the right people on the job.
It can be hard to know where to start when building or renovating your home. For over 70 years our team have worked with all types of building and construction partners, and regardless of which profession you decide to engage, there are a few steps you can take to make the most of your consultations. We recommend you start with the following checklist:
Budget
Budget will inform a lot of your decisions when designing, building or renovating your home. You may feel uncomfortable disclosing your budget, but sharing an indicative amount will help you get the most out of your consultations with any supplier – architects, builders and building designers alike.
Project Scale
The size and budget of your project will impact who needs to be engaged on your project. For example, if you are looking to replace sliding doors and windows with a set of 5 metre stacking doors, then the Stegbar team can consult, measure, manufacture and install your new doors for you. In contrast, if you are designing a customised dream home then you may like to consider an architect or building designer.
Must-haves and deal-breakers
A home is an opportunity to improve your quality of life. You will be asked about your lifestyle and how you use the space and products in it. Talk to your family and find out what they like, value and how they would like to use the space.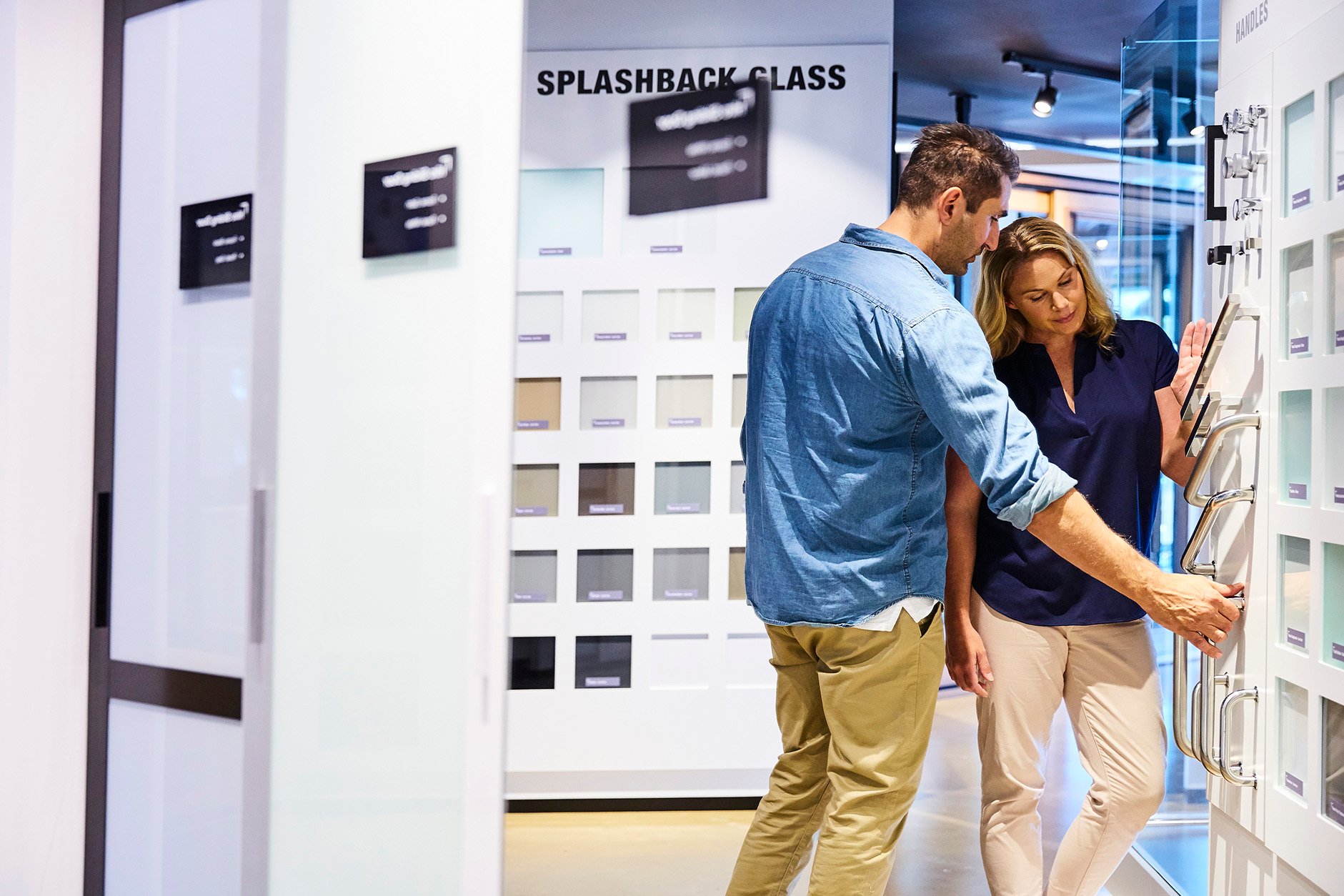 Design Brief

Communicating your vision can be challenging. We recommend using visual references and tactile samples to support conversations with any suppliers. Collate your family's feedback, ideas and preferences into a central place, ideally using great online tools available such as Pinterest, Instagram or Houzz. Follow online designers and influencers in the design, building and rennovation space. Collecting magazines and samples and creating a reference file or scrapbook is also a great visual tool.
Recommendations

Many of Stegbar's customers have been recommended by friends and family, and word of mouth recommendations are invaluable. Talk to friends, colleagues and family about their experiences and who they have hired for the job. Often listening to their stories will help you avoid any pitfalls and pain points they faced when building or renovating their home.
Reviewing social media accounts and review curation websites is also a great way to understand the calibre of work and client satisfaction levels of a potential partner.
Architects and building designers
Either profession can help on most projects. Deciding factors are going to be based on budget along with the skills valued by you and needed to execute your vision. The main difference between both professions comes down to formal qualifications and the capabilities developed through that training.
Chartered architects have studied at university for 6-7 years, and then they must complete further on-the-job training for a minimum of 2 years in order to sit for a series of exams. Their studies require a thorough understanding of design principles and applications, along with the practical knowledge needed to work with builders. They are also legally required to have professional indemnity insurance.
A building designer may not be degree qualified, but they usually have extensive on the job training, experience in architectural drafting and a TAFE qualification.

Once you have shared your design brief, a designer or architect develops working drawings. These will show the size and style for your home or addition, and give an indication of cost. At this point, make sure you have a builder verify the costs before proceeding any further.
Payment of fees is usually at the end of each stage. Be aware that you will normally have to pay extra for any amendments/variations or assistance outside of what is initially agreed upfront.
Specialist builders
Specialist building companies are very popular in Australia and offer a one-stop-shop solution. Normally there will only be a small fee for their work on a design concept and building quote – some will even offer this service for free. If you progress with them, the builder completes working drawings, secures council approvals and builds the new home or addition.
Final selection
Before making your decision, engage at least three designers, architects or builders. At this stage it is completely acceptable to ask for references, photos of past work and the contact numbers for former clients to establish their credentials.
All of these considerations will help you make a decision, but selecting an architect, builder or building designer requires trust and clear communication, you will want to choose someone who is easy to talk to, listens to you and understands your vision.
View the Stegbar range at your nearest location
Your Cart
---
No products in the Quote Drawer.
Your Stegbar Quote
item(s)
Attach Documents
(Plans, Reports, Photos)
---
Product Selection Summary
No products in the Quote Drawer.
Thank you for your quote request.
We look forward to helping you with your project.
Next Steps:
You will receive an email confirming your enquiry number.
A Stegbar team member will contact you within two business days to discuss your project.