How to clean and maintain your insect screens
Like windows and doors, regular maintenance will keep your insect screens looking great and working effectively. 
Insect screens are an important part of your windows and doors, not only do they keep out unwanted guests, at the same time they allow air flow into your home. Over time you are going to see a lot of dust and build up on the mesh. Cleaning the screens is simple, but there are a few tips and tricks that will help you maintain them in good condition and keep the looking their best.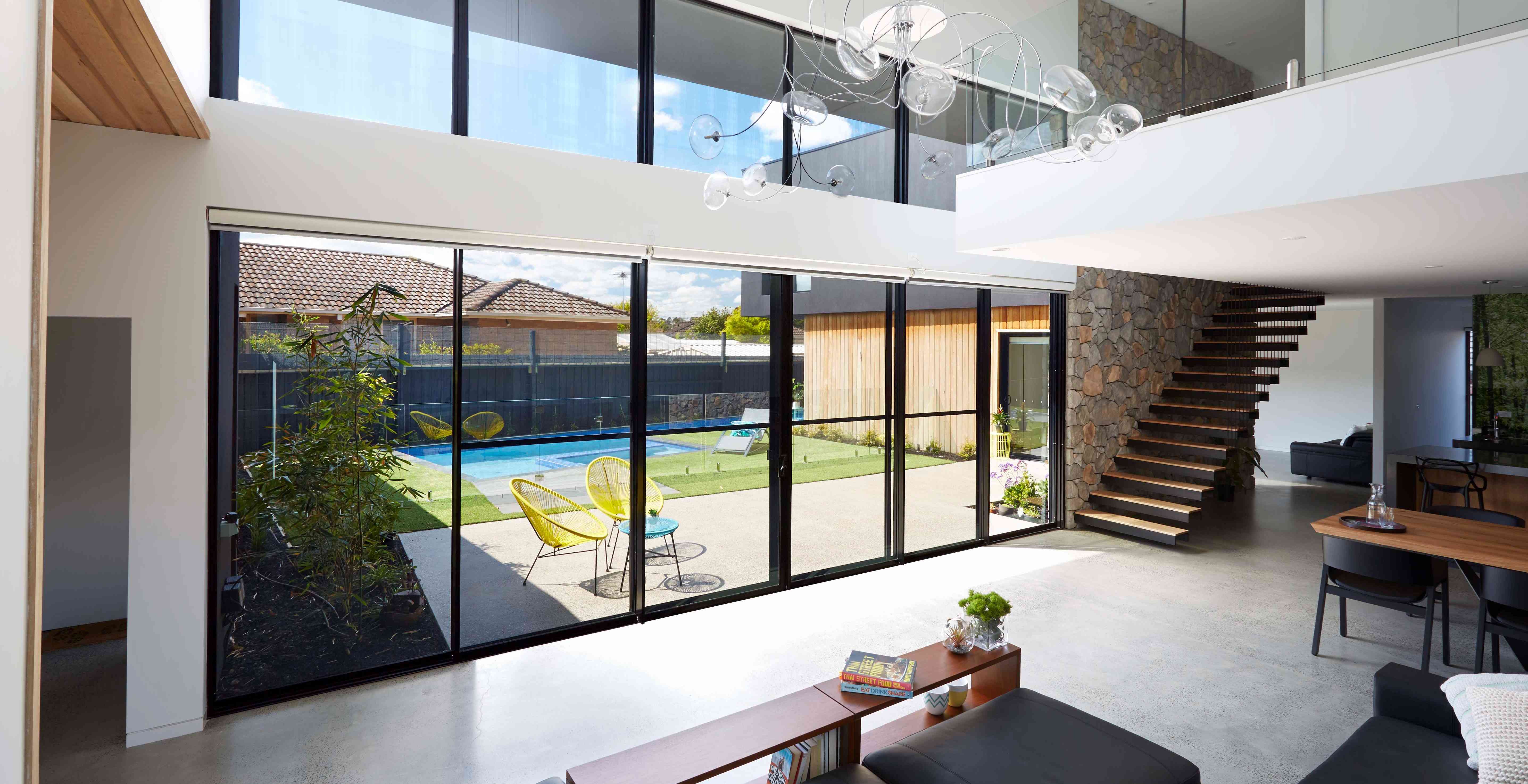 Cleaning insect screens
If you can, remove the screen. Place the insect screen in a bathtub or shower if indoors; or on the lawn or a hard surface if outdoors (be sure to avoid exposure to dirt).
Gently spray the screen with water and brush lightly with a soft bristle brush until clean. Don't use bore water as it may leave staining, likewise avoid grey water as it may leave contaminants on the screen.
For stubborn dirt, gently scrub with soft bristle brush and mild soap and water. Avoid using brooms or other harsh brushes as it may scratch the powdercoating.
Rinse the screen clean and let it dry.
Reinstall screen.
In the case that screens can't be removed, gently spray with water and brush lightly with soft bristle brush until clean.
When washing your screens, never direct powerful streams of water directly at the product. Always use the sprinkle setting on the nozzle of your hose to avoid the risk of water leaking into your home.
How often do I need to clean my insect screens?
Environment

City
Cities and suburbs in normal, clean air environments.

Rural
A rural area exposed to weed killing chemicals or fertilisers.

Coastal
Within 10km of breaking surf or 1km of non-surf coastline including rivers.

Frequency

At least every 6 months

At least every 3 months

At least every month
Cleaning the tracks for moving screens
The tracks in which sliding screens move should be cleaned at the same time.
To maintain the performance of your sliding insect screen tracks, it is recommended that you vacuum the tracks on a regular basis.
In addition, treat the tracks yearly with a light dry lubricant silicone spray. This will maintain a smooth sliding action.
Your Cart
---
No products in the Quote Drawer.
Your Stegbar Quote
item(s)
Attach Documents
(Plans, Reports, Photos)
---
Product Selection Summary
No products in the Quote Drawer.
Thank you for your quote request.
We look forward to helping you with your project.
Next Steps:
You will receive an email confirming your enquiry number.
A Stegbar team member will contact you within two business days to discuss your project.