Why choose timber windows & doors?
Timber is a classic feature material in any home. If you are considering timber windows and doors for your next project, here we tell you more about the broader functional benefits timber can offer.
As well as adding significant beauty and style to any architectural space, Stegbar's exquisite range of quality timber windows and doors are manufactured to the highest possible standard to ensure your home is comfortable and protected all year round. Strong, sustainable and a natural insulator, our timber products offer an impressive performance without compromising on style.
Versatile design options
As a result of the natural flexibility and durability of western red cedar, there are few limitations to be placed on customising your new timber windows and doors.
The different configurations and combinations Stegbar can achieve are only limited by your imagination. Add glazing bars, or consider a porthole, gothic or bay window style. Match your existing windows or recreate a heritage masterpiece. Timber windows and doors are sure to be the centrepiece in your home that will stand the test of time.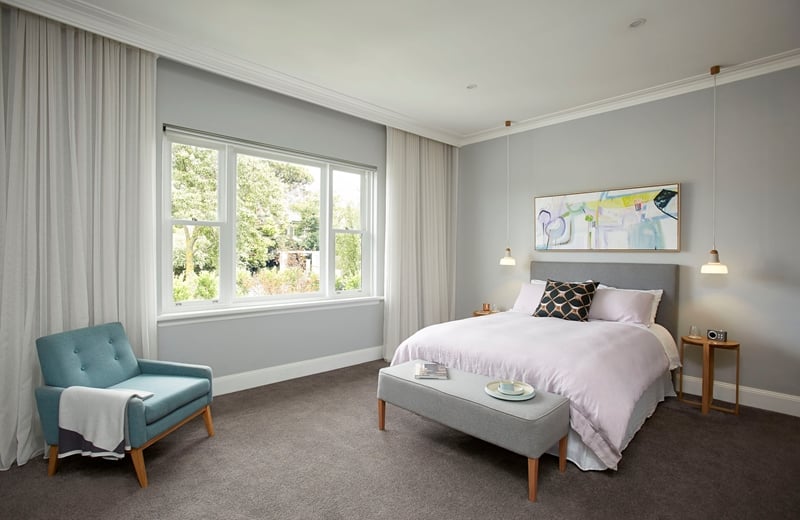 Natural energy efficiency
By its very nature, timber provides a high degree of thermal resistance when compared to competing construction materials on the market. When partnered with insulating glass and an effective glazing system, the natural thermal efficiency of timber will ensure your home remains energy efficient throughout all seasons.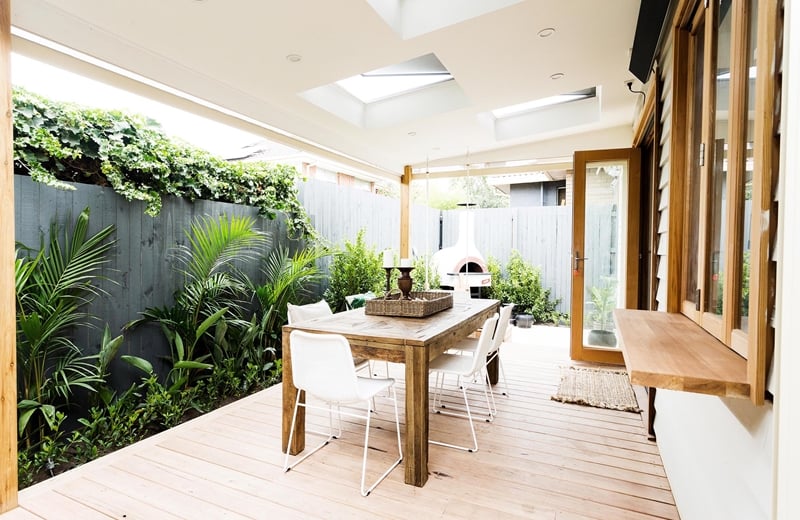 Environmentally sustainable
Timber has a number of benefits for our environment, as well as storing carbon absorbed from the atmosphere, timber is a naturally great insulator and one of the best choices for an environmentally efficient home.
Our timber is sourced from sustainable and certified plantations. Where possible we choose engineered timber solutions to ensure we utilise every part of this beautiful creation from mother nature. We do not support illegal logging practices.
By choosing timber windows and doors from Stegbar, you have the peace of mind of knowing that your choice will help to reduce your carbon foot print and help protect our planet for future generations.
Stegbar has over 70 years' experience crafting timber windows, with all of our products rigorously tested and guaranteed to meet - if not exceed - Australian standards. Your window and door investment also carries a market-leading guarantee covering workmanship, performance and durability for up to 10 years.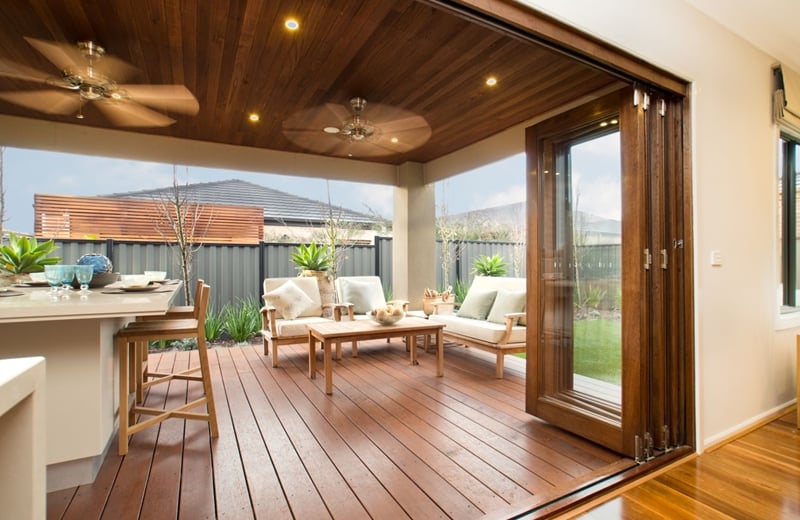 Timber options
Stegbar has several options of timber for you to consider, available in either Western Red Cedar or Meranti.
Western Red Cedar is our first recommendation as it has many properties and benefits that make it the number one choice for many Australian homes, builders and other window and door joiners alike. The beautiful golden honey to warm red and brown towns, and fine grain structure make it a design centrepiece within any home.
Meranti has a straight grain with few colour variations, blending from reddish to golden brown with grey and yellow highlights. Our Meranti product offer is not as broad as cedar.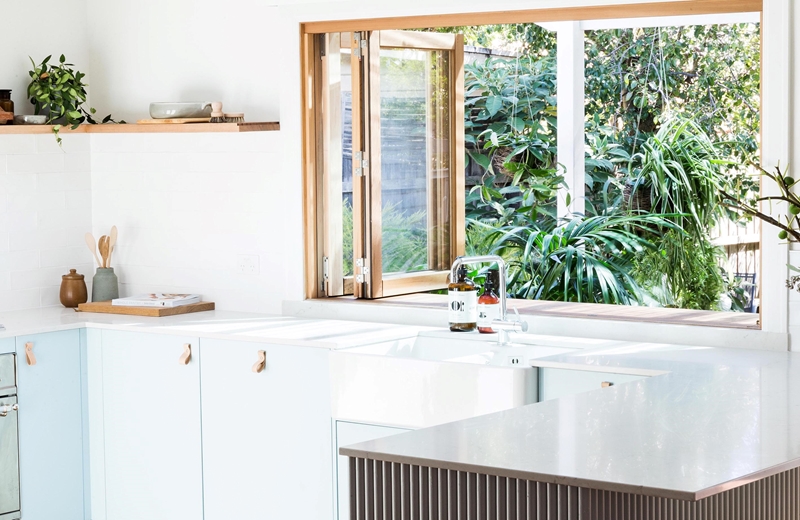 Why Western Red Cedar?
Western Red Cedar is noted as the preferred timber of choice for windows and doors by archtiects. With its naturally fine grain and built-in natural preservatives to resist rot, termites and fungus growth, western red cedar is a durable and when cared for appropriately, it will stand the test of time.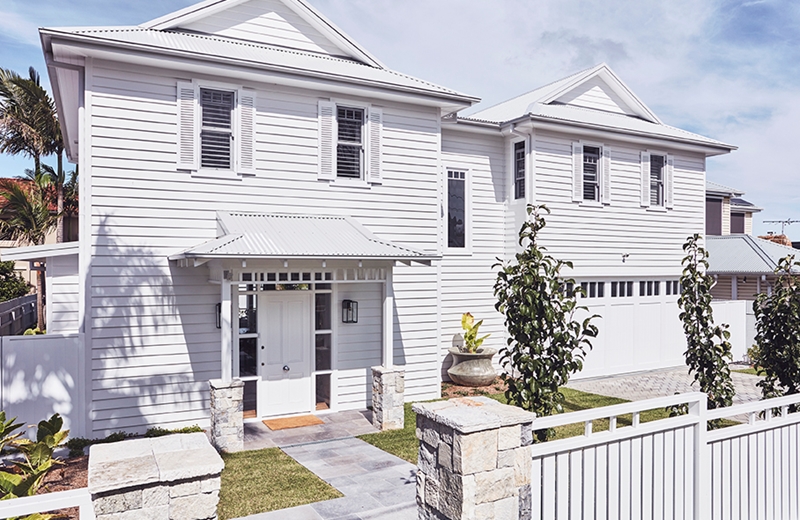 Pre-primed option for convenience
For those that want to paint their timber windows and doors, Stegbar offer a pre-primed option. Saving you considerable time and money, our primer will eliminate the need for any priming, with a light sand and preparation of the surface all that is required.
The primer will provide adequate protection for delivery to site, but it is not intended to provide long term weather protection for your windows and doors. More information can be found in our care and maintenance documents and should be referenced to ensure you maintain your warranty.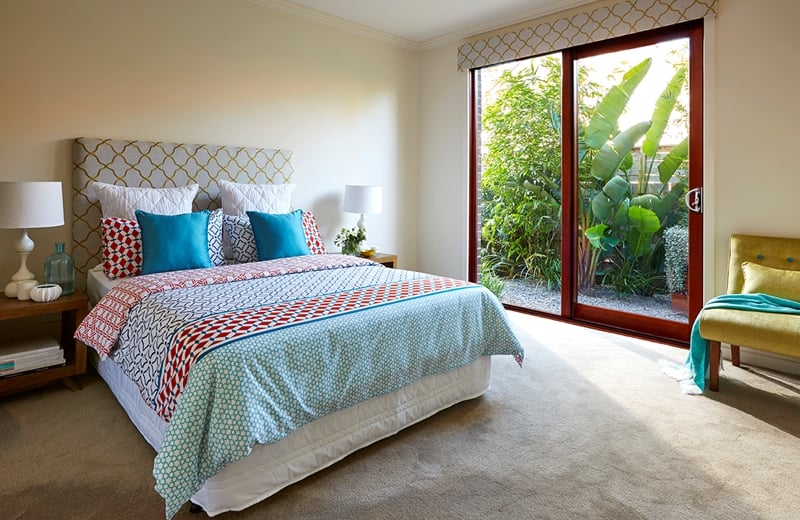 Bushfire protection
Living in Australia offers an unparalleled lifestyle. But with the threat of bushfires and increased regulations regarding building in bushfire zones, it's important to know that you and your family are protected in the location you choose to live.
Stegbar were the first in the Australian market to develop and extensively test a range of Western Red Cedar windows and doors for bushfire rated areas. We have a range of windows and doors available that meet up to a BAL40 rating - without the need for bulky shutters or fire curtains.
Would you like more information? Speak to one of our Stegbar experts on 1800 681 168 or visit your nearest showroom.
Your Cart
---
No products in the Quote Drawer.
Your Stegbar Quote
item(s)
Attach Documents
(Plans, Reports, Photos)
---
Product Selection Summary
No products in the Quote Drawer.
Thank you for your quote request.
We look forward to helping you with your project.
Next Steps:
You will receive an email confirming your enquiry number.
A Stegbar team member will contact you within two business days to discuss your project.