Painting, finishing & sealing timber windows & doors
The beauty of timber windows and doors is beyond compare. But they do require some care and attention to keep them looking tip top.
Stegbar has 75 years' experience crafting timber windows and doors, with all of our products rigorously tested and guaranteed to meet - if not exceed - Australian standards.
By following these painting, finishing and sealing guidelines you will protect your timber window and doors and the market-leading guarantee covering workmanship, performance and durability for up to 10 years.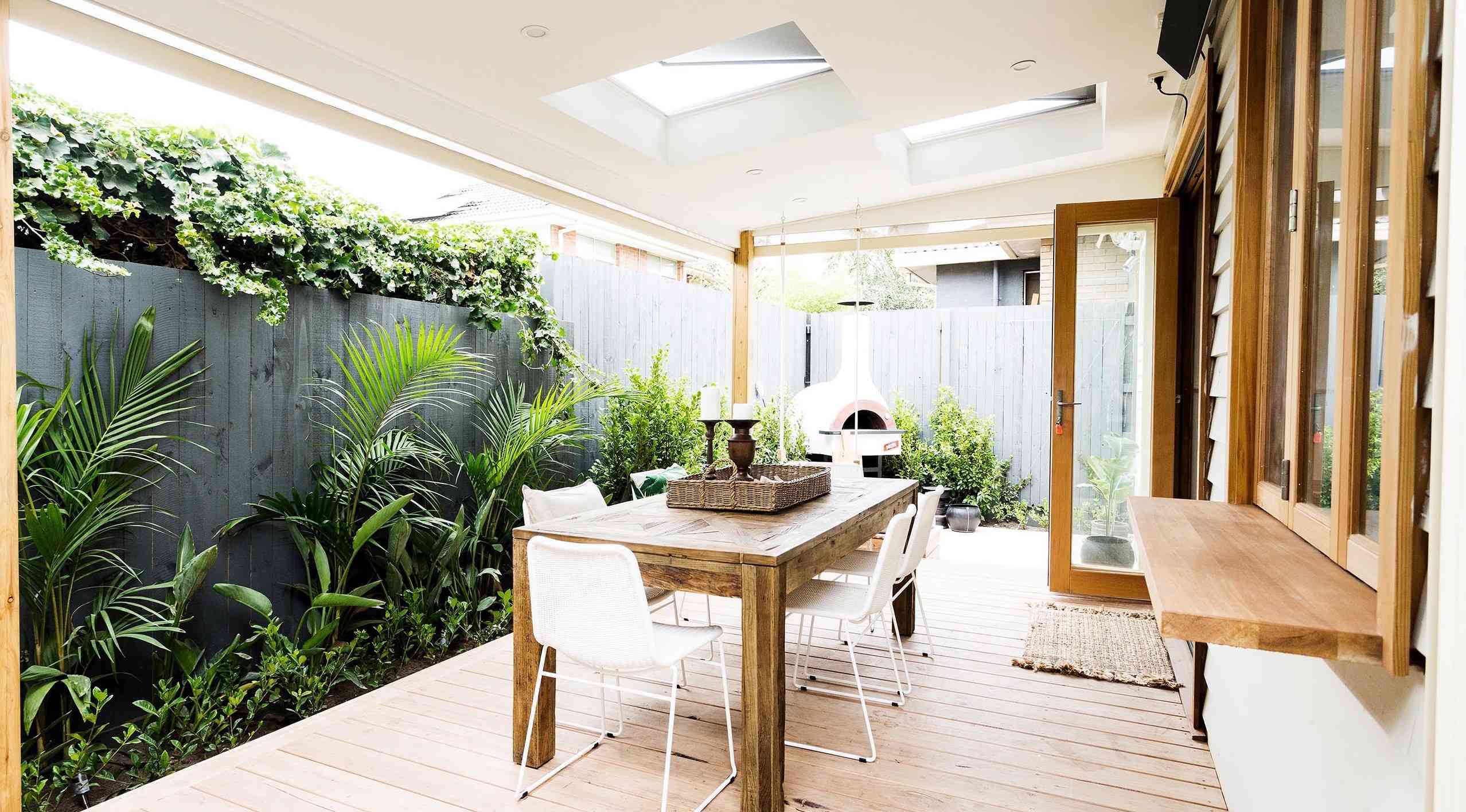 Sealing
Ideally timber window and doors should be sealed within two weeks of delivery.
Paint, varnish or seal both faces and edges, top and bottom (i.e. hinged doors need to be finished on both faces of the door, the sides and the top and bottom).
Defects due to moisture content which falls below 10% or for moisture content which exceeds 15% are not covered by your warranty.
Sanding
Generally, paint, sealing, and stain manufacturers will specify that you should give timber a light sand before finishing. Always refer to the paint, sealing and stain manufacturer's information.


The surface should be prepared with appropriate sandpaper. Do not use steel wool or other metal scourers, as this can result in damage.


Light sanding is recommended for timber doors.


Timber sliding and stacking doors and sliding windows feature veneer wrapped aluminium components. These components should be sanded carefully with P120 sandpaper with no more than 100 strokes on the veneer.


Do not sand veneer doors back more than 0.2mm as the substrate may be exposed.


Do not use sandpaper with a lower grit value of 240.


Always sand in the direction of the grain, sanding cross-grain tears the wood fibres which results in sanding scratches becoming more apparent, especially under a stain.
Choosing a paint colour
We recommend that timber windows and doors exposed to sunlight be painted or stained with light reflective colours as dark colours absorb light and heat. Using dark colours will cause a drying effect and could cause the product to warp over time.
The use of a light-coloured topcoat is essential. Your paint supplier or paint manufacturer can advise you on the light reflective value (LRV) of the colour you have selected. The higher the LRV the less heat the material will absorb and the longer the expected life of the paint finish.
Black has an LRV of approximately 5. White has an LRV of approximately 95. Choosing paint colours with an LRV of greater than 50 is a wise choice.
Also, using different colours on either side of the door or window (exterior/interior) will cause uneven heat and moisture absorption, particularly for products in exposed applications and may cause the door or window to warp. The end grain of timber absorbs the most moisture, consequently failure to paint or stain all sides, including top and bottom and edges, will void the warranty.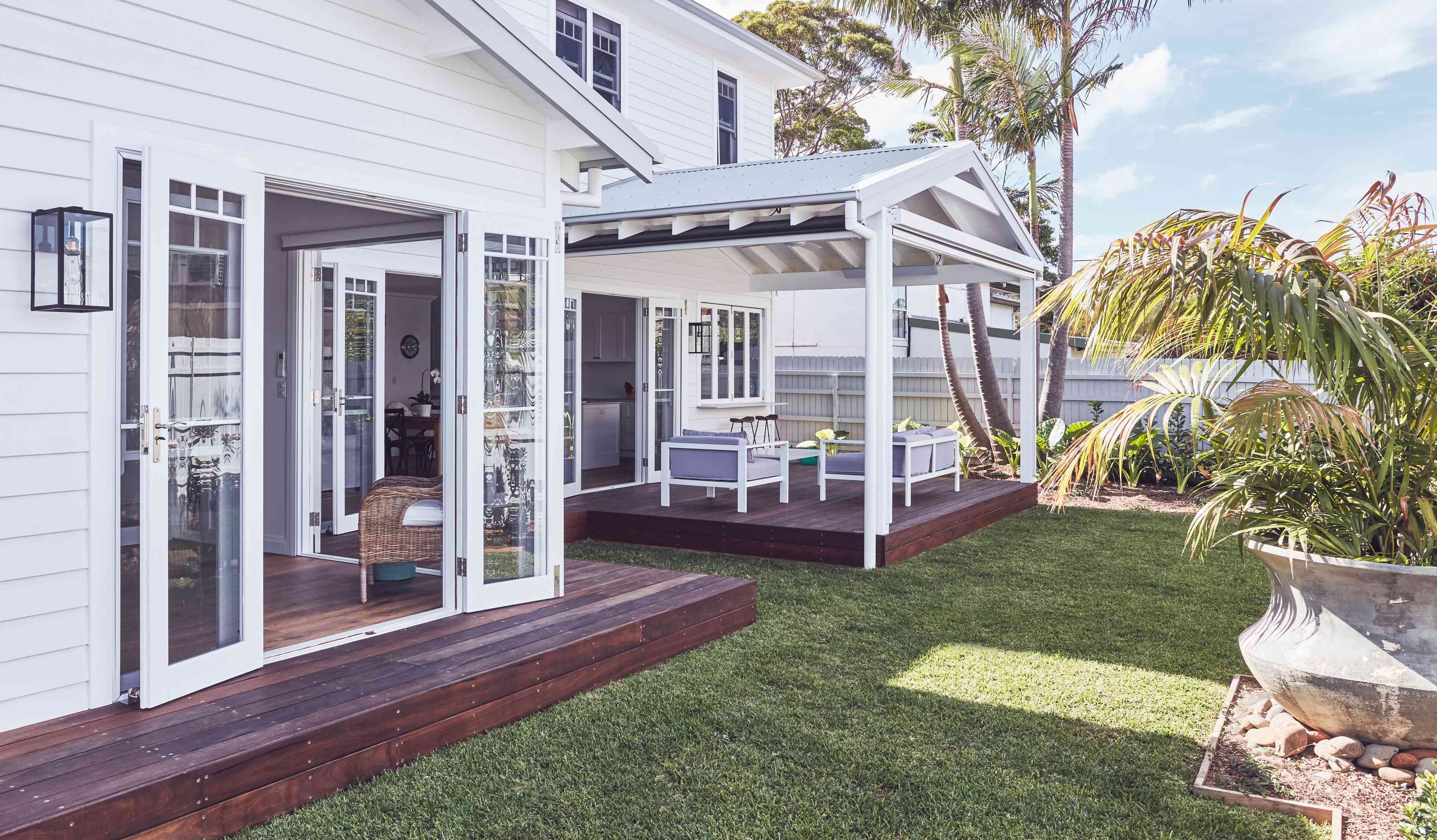 Pre-primed timber windows & doors
If timber windows and doors are supplied primed with the Stegbar supplied primer, this primer will provide protection prior to painting and act as a prime coat for acrylic or oil-based undercoats after suitable surface preparation.
Follow the paint manufacturer's instructions depending on your paint selection for finishing the product.
Extra care must be taken when painting to ensure that hardware and seals are not painted over by the paint finish, as this will impact the products operation.
Un-primed timber windows & doors
Do not leave your timber windows and doors in the weather prior to the application of a paint system.


Un-primed timber windows and doors must be primed before painting. Follow the paint manufacturer's instructions for specific instructions.


If painting, the timber can be finished with water-based or oil-based paints. Follow the paint manufacturers recommendations on specific paints.


Semi-gloss or satin finishes are recommended on timber products to reduce the effect of timber grain show through.


If staining, the surface of the timber must be scuffed with 120 or 180 grit sandpaper or other non-ferrous scourer pad to ensure good adhesion of the stain.



Extra care must be taken when painting to ensure that hardware and seals are not painted over by the paint finish, as this will impact the products operation.
Cleaning timber windows & doors
For ongoing maintenance of timber, wipe down regularly with a damp cloth.
To remove general environmental grime and lift dirt, use a pH-neutral detergent diluted in warm water and a soft brush to gently wash all exposed timber surfaces. Once cleaned, thoroughly rinse the frame with fresh water to remove any remaining detergent and grime.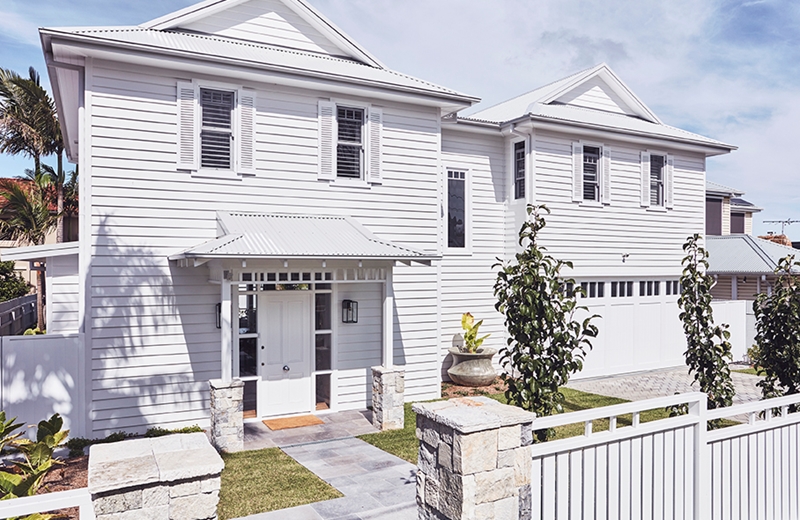 Pre-primed option for convenience
For those that want to paint their timber windows and doors, Stegbar offer a pre-primed option. Saving you considerable time and money, our primer will eliminate the need for any priming, with a light sand and preparation of the surface all that is required.
The primer will provide adequate protection for delivery to site, but it is not intended to provide long term weather protection for your windows and doors. More information can be found in our care and maintenance documents and should be referenced to ensure you maintain your warranty.
Would you like more information? Speak to one of our Stegbar experts on 1800 681 168 or visit your nearest showroom.
Your Cart
---
No products in the Quote Drawer.
Your Stegbar Quote
item(s)
Attach Documents
(Plans, Reports, Photos)
---
Product Selection Summary
No products in the Quote Drawer.
Thank you for your quote request.
We look forward to helping you with your project.
Next Steps:
You will receive an email confirming your enquiry number.
A Stegbar team member will contact you within two business days to discuss your project.